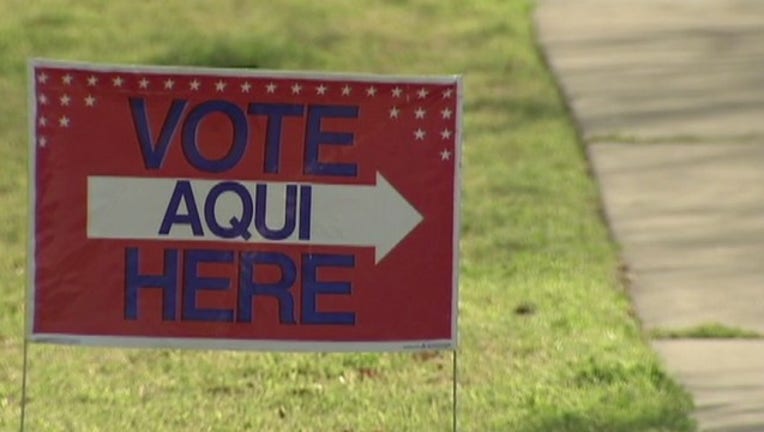 Election Day is Tuesday, November 5.
Early Voting begins Monday, October 21, 2019
During Early Voting and on Election Day you may vote at any polling location where you see a "Vote Here" sign.
How do I register to vote?
Visit any Travis County Tax Office or Text "REGISTER" to 48683 to get an application. Find more information visit https://tax-office.traviscountytx.gov/voters/registration.
I don't like standing in long lines to vote. How can I avoid this?
We would recommend utilizing Early Voting. To see when Early Voting will be going on for the next Election view the Calendar of Elections.
Do I have to vote at my specific polling location?
No. Vote Centers allow you to vote anywhere in Travis County that you see a Vote Here/Aqui sign.
Have You Moved Here from Another Texas County and Want to Vote?
A registered voter who moves into Travis County from another Texas county may be eligible to vote a Limited Ballot. A voter must be currently registered in their former county OR have applied for voter registration in Travis County after the registration deadline for an upcoming election. A limited ballot voter is entitled to vote on all federal and statewide races. Limited Ballots are available ONLY during the Early Voting period for the upcoming election and are ONLY processed at the Travis County Elections offices located at 5501 Airport Blvd., Austin, Texas 78751.
If you believe you are qualified to vote a limited ballot, please call (512) 238-8683 to confirm your eligibility. You may visit the Texas Secretary of State's website for more information about limited ballot voting in Texas. Limited Ballot Voters and District Chart (Chapters 111 and 112, Texas Election Code)
To view a sample ballot for Travis County, click here.
To view a sample ballot for propositions for the State of Texas, click here.
Election Day Voting locations are open from 7:00 AM – 7:00 PM.
You may vote at any Vote Center in Travis County where you see a "Vote Here/Aqui" sign.