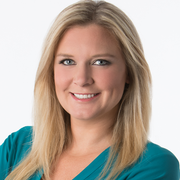 Jennifer Kendall
Reporter
Jennifer Kendall joined FOX 7 in May 2014 as the station's first multimedia journalist.
Born and raised in New Jersey, Jennifer moved across the country to study journalism and mass communication at Arizona State University. Years later she returned to school and earned her masters degree in broadcast journalism from the University of Southern California.
Jennifer's career in television news started on the assignment desk at FOX News Channel's Los Angeles bureau. While there, Jennifer gathered information for correspondents and the network. She also interviewed several celebrities at red carpet events for the entertainment department.
Jennifer loves spending time in Austin getting to know the people that make it such a spectacular city. Exploring new cities, states and even countries is one of her favorite activities. When Jennifer is not working she can usually be found hiking and spending time with her Labrador retriever.
The latest from Jennifer Kendall