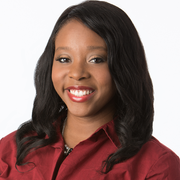 Bridget Spencer joined FOX 7 Austin in March 2015.
Before moving to Austin, Bridget was a reporter, producer and fill-in anchor at WTVY in Dothan, Alabama. She hails from the south, having been born and raised in Marietta, Georgia and is a proud graduate of the University of Arkansas, where she received a Bachelor of Arts in Journalism and Advertising/Public Relations.
Bridget has covered all kinds of stories, and when asked, can never decide which is her favorite. When she's not working, Bridget enjoys exploring Austin's beautiful outdoors scene and shopping.
The latest from Bridget Spencer
The CDC is advising against door to door trick or treating so some families are getting creative with their Halloween celebrations this year.
The Census results determine where money for food assistance, healthcare,  housing, and education goes.
Austin Mayor Steve Adler and Senator Sarah Eckhardt held a news conference to kick off county-wide 10-Day Census Countdown.
The organization is hoping to raise $600,000 on HAAM Day.
The Williamson County Sheriff's Office is mourning the loss of a corrections officer who died after contracting COVID-19.
The Weir Volunteer Fire Department is leading an investigation into the fire that broke out at a plastic fabrication facility in Walburg.
The shelter in place order was lifted as of 8:30 p.m. The county says the fire is now under control and that firefighters will continue to work hot spots through the night.
Officials say that inappropriate sexual content was shown to 4th-graders at a Leander Independent School District elementary school as they attended a class held via Zoom.
Numbers may be going in the right direction, but health officials say this is the time to hunker down and to not let up on precautions.