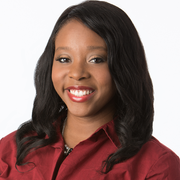 Bridget Spencer joined FOX 7 Austin in March 2015.
Before moving to Austin, Bridget was a reporter, producer and fill-in anchor at WTVY in Dothan, Alabama. She hails from the south, having been born and raised in Marietta, Georgia and is a proud graduate of the University of Arkansas, where she received a Bachelor of Arts in Journalism and Advertising/Public Relations.
Bridget has covered all kinds of stories, and when asked, can never decide which is her favorite. When she's not working, Bridget enjoys exploring Austin's beautiful outdoors scene and shopping.
The latest from Bridget Spencer