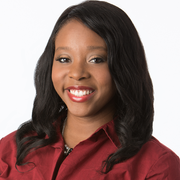 Bridget Spencer joined FOX 7 Austin in March 2015.
Before moving to Austin, Bridget was a reporter, producer and fill-in anchor at WTVY in Dothan, Alabama. She hails from the south, having been born and raised in Marietta, Georgia and is a proud graduate of the University of Arkansas, where she received a Bachelor of Arts in Journalism and Advertising/Public Relations.
Bridget has covered all kinds of stories, and when asked, can never decide which is her favorite. When she's not working, Bridget enjoys exploring Austin's beautiful outdoors scene and shopping.
The latest from Bridget Spencer
The Downtown Austin Alliance is calling on residents to help re-invigorate downtown Austin.
Gov. Greg Abbott cast his ballot Tuesday in the city of Austin's local election and says that he voted yes on Proposition B.
Early voting began on Monday, and as expected no long lines, but this election is an important one where people are voting on a large spectrum of issues.
Interim Austin police chief Joseph Chacon said from 2015-2020, Austin saw a 124 percent increase in gun crime.
In an effort to combat a rise in violent crime, the Austin Police Department (APD) has launched a Violence Intervention Program aimed at preventing gun crime.
Activists and faith leaders are calling for the halt of SB 7 and HB 6, which they say propose changes that are examples of voter suppression.
Community First! Village currently is home to more than 220 formerly homeless who live in permanent homes in the 51-acre community.
The news about the Johnson & Johnson COVID-19 vaccine may be alarming, but some health officials say people shouldn't worry.
It has been five months since 17-year-old Le'Nyce and 15-year-old Lee Anthony Fisher passed away, but the pain is still fresh.