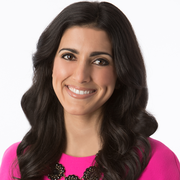 Jacqueline Sarkissian
Reporter
Jacqueline Sarkissian joined the FOX 7 News team in December 2016.
When there's breaking news in the morning, Jacqueline is all over it on Good Day Austin. She's always on the scene of the day's top stories.
Before moving to Austin, Jacqueline was a reporter and anchor at the CBS affiliate in Tyler, Texas. During her time there, she covered the deadly tornado in Van, Texas and the Dallas police shootings that killed 5 officers in July 2016. While she's been in Austin, Jacqueline has reported on many national stories such as the deadly stabbing at the University of Texas that happened in May 2017. She's also followed the state's controversial sanctuary cities law SB 4 and the bathroom bill during the 85th Texas Legislature.
Something Jacqueline is very proud of is her heritage. She's Armenian and had the privilege of reporting on the resolution passed by the Texas legislature recognizing the Armenian Genocide which took place between 1915 and the mid 1920's.
Since living in Austin, Jacqueline has thoroughly enjoyed being back in a big city… embracing the Austin culture, especially the food, music, and all the outdoor activities the Capitol City has to offer. She's also a hot yoga yogi… Namaste! Jacqueline loves meeting new people and getting involved in the community.
The latest from Jacqueline Sarkissian