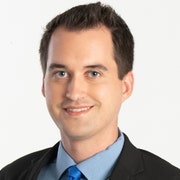 Steven Sarabia is a Georgetown, Texas native and a Georgetown High school alumni (Eagles Fight Never Die!).
He went on to study broadcast journalism at Sam Houston State University in Huntsville, Texas. Just before leaving SHSU, Steven received first place for live news reporting from the Texas Intercollegiate Press Association in 2014.
Steven began his career reporting in Grand Island, Nebraska before moving to the Texas Rio Grande Valley to report along the U.S. Mexico Border. While on the border, Steven covered issues from the drug trade, cartel violence, illegal border crossings, human trafficking and severe weather. Steven's continued coverage of severe flooding received national recognition from FEMA in 2016. He also went on to cover the devastation from Hurricane Harvey along the Texas gulf in 2017.
Steven is excited to be back in Central Texas, the place he has always called home, to continue his career as a journalist.
The latest from Steven Sarabia