Senior citizen drives on sidewalk in Fredericksburg, sends three people to the hospital
FREDERICKSBURG, Texas - Three people were injured after a senior citizen accidentally drove on the sidewalk of Main Street in Fredericksburg for half a block. One of the victims had to be airlifted to a trauma center in Austin. 
It was a typical Thursday at Dooley's 5, 10 & 25 cents Store. That is until Betty Rabke said she heard an explosion coming from the front of the store. "I heard the noise and that when I came here and told the assistant manager to come and come quickly there's been an accident," said Rabke. 
The incident happened around 3:23 p.m. along Main Street on Thursday, March 5, according to the Fredericksburg Police Department. Police are still investigating what led up to this incident, but it appears that the driver accidentally accelerated while leaving a parking space along Main Street.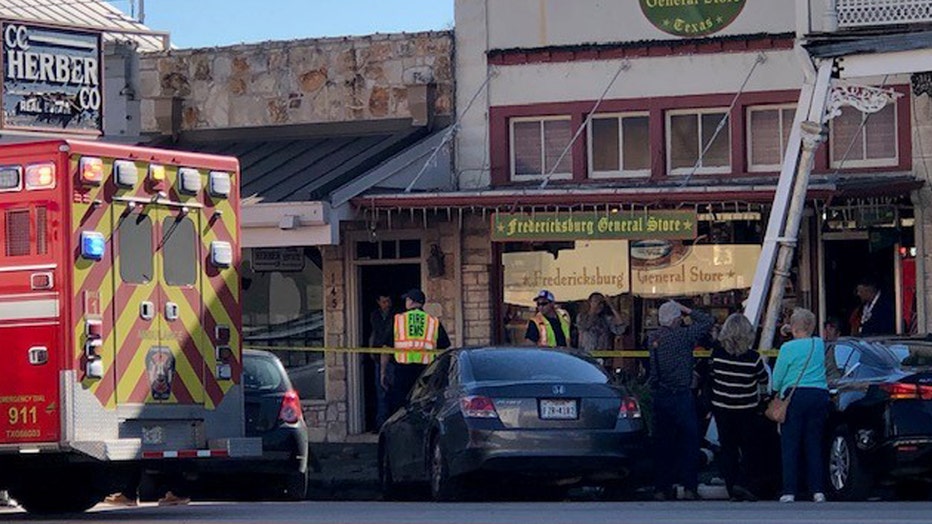 An elderly couple crashed their car into the store window. Fredericksburg Police believe the driver was attempting to back out of his parking space when he was frightened by a fast-moving car, panicked and switched gears. Instead of stepping on the break, he stepped on the gas. The driver struck Dooley's store and then hit every pillar in its path, including the Pritzer Sweet Shop.
Destiny Sheffield was manning the register when she saw the car accelerating on the sidewalk.  "I was scared for everybody who was around. I didn't know at the time how many people were hurt I knew that there was a lot of screaming but I could only see one woman on the ground that was hurt," Sheffield said.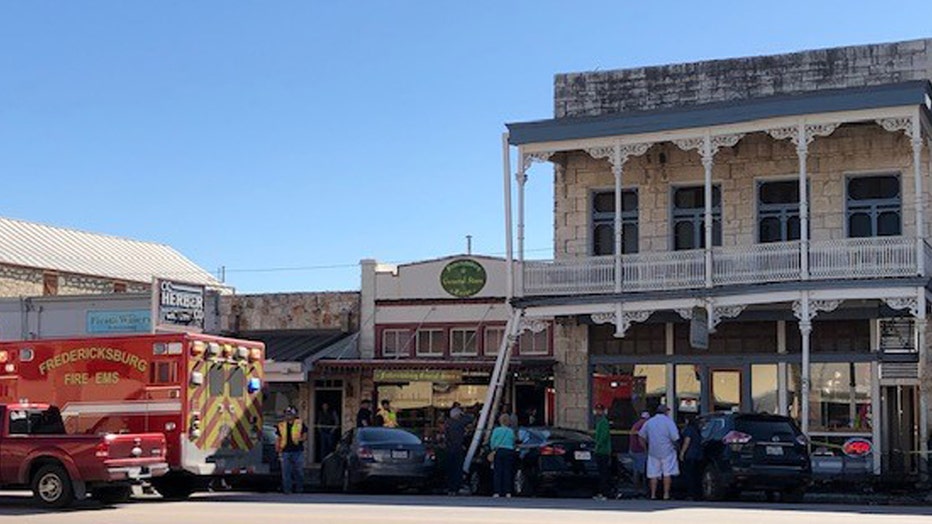 Three people were injured in this incident. Two of the victims were taken to local hospitals, and released later in the day with minor injuries. One victim was airlifted to the trauma center at the Dell Seton Medical Center at The University of Texas, according to police. 
The victim at Dell Seton Medical Center at The University of Texas is said to be in stable condition. 
Sheffield said it was fortunate the accident happened on a weekday because foot traffic can be intense on the weekend, "It's going to be so busy and had it happened when it was that busy it would've been really, really tragic," exclaimed Sheffield.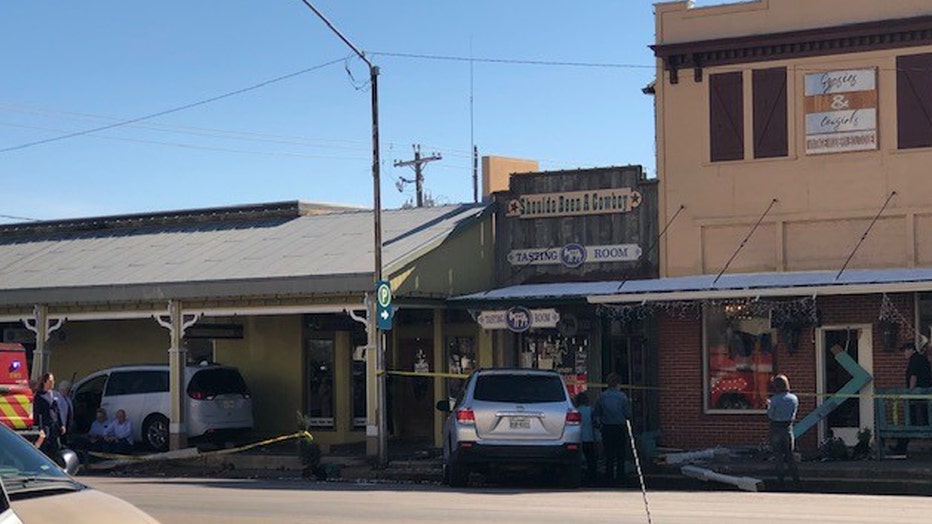 At least seven stores were also damaged in this incident, as well as a number of vehicles that had been parked along Main Street. Glass from windows, doors, benches, and other debris could be seen littering the street. Private contractors quickly responded and began helping the store owners with clean up, according to the Fredericksburg Police Department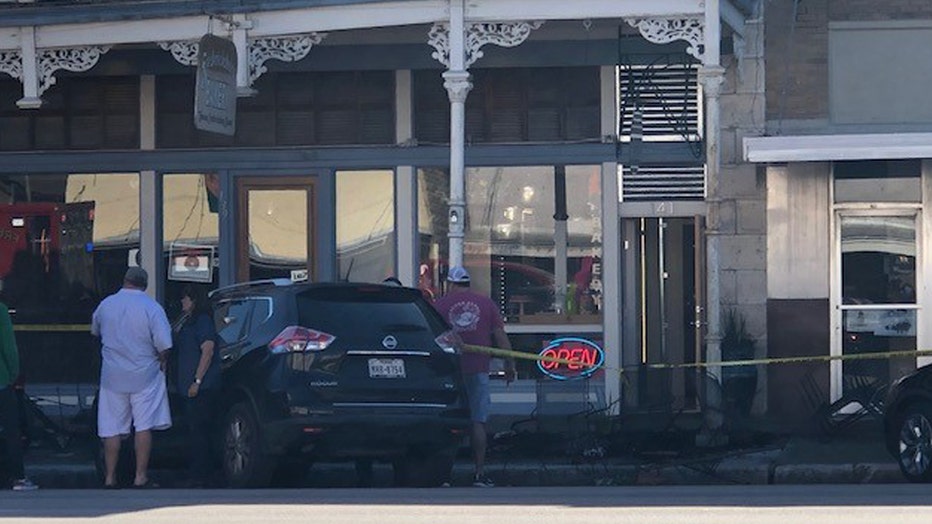 Fredericksburg's main street has grown drastically over the years. Rabke explained traffic can get out of hand. In fact, it's not the first time the Dooley's have had to replace a window. About 6-years ago, a woman drove her car straight into the store. "Mr. Dooley's wife said we are going to put up some barricades up out here and I said I don't think that going to work," said Rabke, "The traffic is getting insane."
 
Damage from the accident can be seen, fresh wooden pillars are, windows are boarded. Sheffield said after the crash contractors came out to lend a hand. Sheffield's shop now had steel beams in place to help stabilize the 131-year-old structure.
 
"We just had people volunteering until 9:30 last night, just helping us and it made me proud that I'm from Fredericksburg and that we all know each other and that we all want to help each other out," said Sheffield.
 
With temporary repairs in place, business owners say they will be up and running just in time for Spring Break. A week some businesses rely heavily on to keep their business afloat.
Traffic charges are pending at this time.
The Fredericksburg Police Department is still investigating.