Search for suspects who robbed Cash Store in Fredericksburg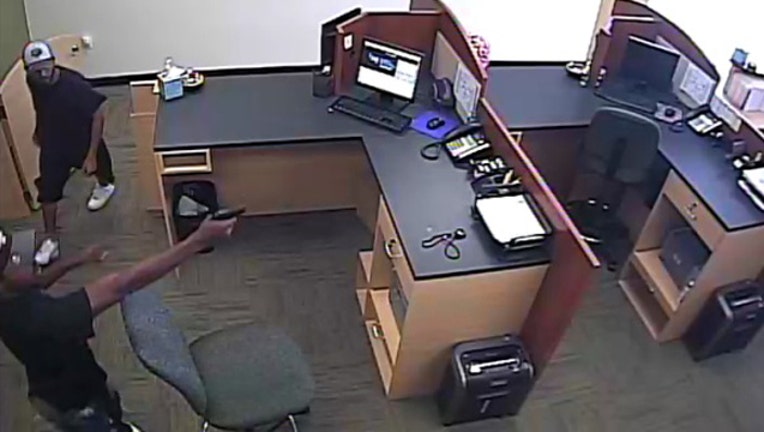 article
The police is asking for the public's help in identifying the suspects involved in a robbery. 
According to the Fredericksburg Police Department, police officers were dispatched to the Cash Store in the 1400 block of East Main Street shortly after 3 pm on Wednesday, July 12, 2017 for an armed robbery. 
Witnesses told officers that two African American males and one Hispanic male held the clerk at gunpoint. An undisclosed amount of cash was giving to the suspects who fled the store to their vehicle out back. 
The vehicle is described as a dark blue Ford Mustang with paper tags from the late 1990's or early 2000's.
The handgun was not discharged during this robbery and no injuries were reported. 
Anyone with information that could lead to the identity or whereabouts of the suspects is asked to call the Fredericksburg Police Department at 830-997-7585 or Gillespie County Crime Stoppers at 830-997-8477(TIPS).
This is a developing story and will be updated with more information as it becomes available.