Austin police believe murder suspect may have fled to Mexico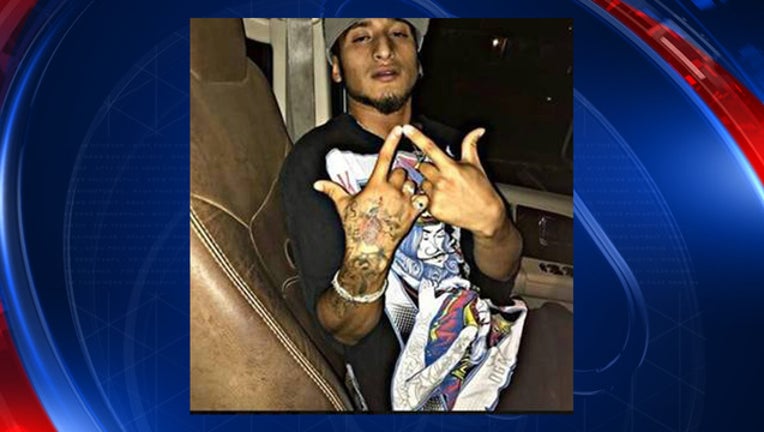 AUSTIN, Texas (FOX 7 Austin) - Austin police say they have credible information that homicide suspect Juan Eduardo Rendon has fled to Mexico
Police have been searching for Rendon who is the main suspect in the murder investigation of his boyfriend.
Juan Angel Zapata was found dead with multiple gunshot wounds in the Onion Creek greenbelt Sunday. 
Detectives are asking anyone who has seen Rendon, heard from him, or knows anything about his whereabouts to contact them. However, do not approach him as officers believe he is armed and dangerous.
"We know that the suspect picked him up from work at approximately 10:30 on Saturday night, and the body itself was found about 20 hours later at the Onion Creek greenbelt," said Det. David Fugitt with the Austin Police Department Homicide Unit. 
What exactly happened between Zapata and Rendon in that 20-hour gap is still a mystery. 
The first sign of trouble came when a co-worker of Zapata's at Catedral Del Marisco called police saying Zapata didn't show up for work Sunday. 
"She said he normally arrives around 7 a.m., and it was unusual for him not to call beforehand and cancel, so she went to his residence and observed that his vehicle was parked in the driveway," Fugitt said.  
Police said the car keys were left on the driver's seat, so Zapata's coworker and neighbor checked the house, but no one was home. 
"She then notified other family members to see if they had heard from the victim and they had not. The family members, at that point, had reached out to the victim's boyfriend and he is the prime suspect in this case," said Fugitt.  
That suspect is Rendon, Zapata's boyfriend of two years. The two moved in together about a month and a half ago, but family members and coworkers of Zapata told police the relationship was troubled. 
"We do have information that Rendon had possibly threatened the victim in the past, in regards to separating the relationship," Fugitt said.  
Police said when Zapata's family contacted Rendon and asked about Zapata, their concerns grew. 
"Rendon reportedly told family that he had not heard from him in some time… The family then confronted Rendon and told him that they were aware that he had picked up the victim Saturday night from work," said Fugitt.  
Then Zapata's family got the call they were dreading. Sunday evening, a man walking his dog in the Onion Creek Greenbelt found a body, later identified as Zapata. 
"Uniformed officers responded and they found the victim wearing his work clothing and he had apparently sustained multiple gunshot wounds," Fugitt said. 
APD says they are in the process of seeking a provision arrest warrant, which is a lengthy process that involves multiple agencies.