Cody Wilson being held at detention center in Taipei, according to Fox News source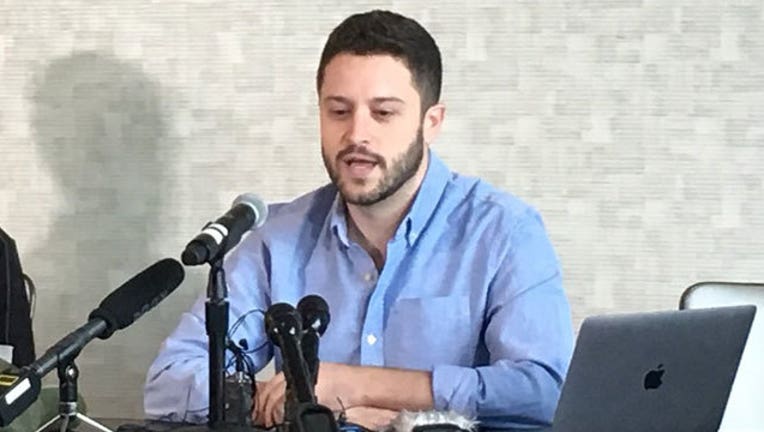 Cody Wilson has been arrested in Taipei after an international manhunt, according to Taiwan News. Wilson was charged with sexual assault on Wednesday in Travis County. 
Wilson was charged after a 16-year-old girl told a counselor about a paid sexual encounter between the two of them. His last known location by the Austin Police Department was Taipei, Taiwan. APD wasn't sure why Wilson was there but did know he missed a scheduled flight back to the United States.
"We do know before he left he was informed by a friend of the victim that she had spoken to police and police were investigating him for having sex with a minor," Commander Troy Officer said.
The Taiwanese news outlet reports local police began searching for Wilson's whereabouts and were alerted by a real estate agent that Wilson had visited to sign a six-month rental agreement for a studio. He was reportedly arrested at a hotel on Friday night.
According to a FOX News source who spoke on condition of anonymity, Wilson used his real passport to enter Taiwan, so when the United States revoked it, officials were able to arrest him for having an invalid passport. The source says Wilson was very cooperative and didn't need to be handcuffed when taken into custody. He is reportedly being held at a detention center for foreigners. 
Wilson is a self-proclaimed "open-source activist."  Back in 2013, he put blueprints for a 3D-printed plastic gun called "The Liberator" online. The Federal government demanded he take the plans down.
Earlier this year, a deal was reached with his company "Defense Distributed" that would finally allow the plans to see the light of day again on his website. But 19 states and the District of Columbia wanted to stop it. A U.S. District Judge, concerned about national security, agreed and extended a temporary restraining order until the case is resolved.
This is a developing story