Community activists believe Jazmine Barnes' murder was race-related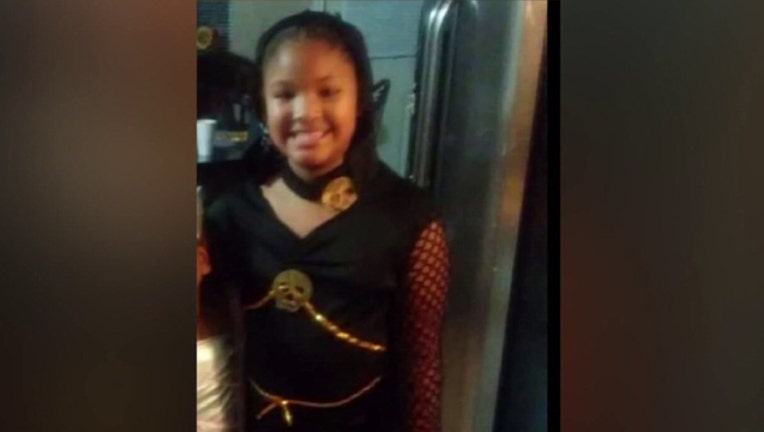 article
HOUSTON (FOX 26) - Is the murder of 7-year-old Jazmine Barnes a hate crime?  Some area community leaders believe the answer is "yes" and they say it appears black people are being hunted in that area along the East Sam Houston Parkway in northeast Harris County. 
Those activists believe Sunday's shooting of 7-year-old Jazmine is connected to a 2017 shooting where two more black people were shot reportedly by a white man who was shooting at random cars.
"We believe this was race-related and if you don't believe it was, this goes to law enforcement and everybody else, prove us wrong," says community leader Deric Muhammad.  
It was Sunday morning when LaPorsha Washington and her four daughters were driving on the East Sam Houston Parkway near Wallisville Road. She says a white man in a red pick up truck suddenly pulled alongside them and opened fire. Washington was shot in the arm. Her 7-year-old daughter was shot in the head and killed.
"It's apparent that black people are under attack in this particular area of the city," adds Muhammad.
What brings him to that conclusion?  On August 30, 2017, Kisshima Williams' son 21-year-old A'Vonta Williams, who graduated with honors and was in the student law enforcement program, was a passenger in a car in the same area. She say he was shot by, "a white guy with an AR15 was out of his truck and shooting at random cars that were passing.  As his ex girlfriend was turning, he was shot in both legs in the front seat and her grandmother was sitting behind him and she was shot in the stomach."
"You would have to be blind to not see the connection," says Pastor E.A. Deckard, Co-Founder of the No More Bloodshed Movement.
Read: Jazmine Barnes' mother pleads for help finding killer
The community leaders are holding a rally Saturday at noon in the Walmart parking lot at 5655 E. Sam Houston Pkwy seeking justice for Jazmine.  Who's invited?  "All Houstonians who desire for love to win over hate, over racism and bitterness will show up and find justice for Jazmine Barnes," says Pastor Deckard. 
"He needs to be caught.  He needs to be stopped before anything happens again to anyone else," says Mrs. Williams.
In the 2017 shooting, those victims pulled over at Walmart after the shooting.  On Sunday the mom and her daughters were shot shortly after passing the Walmart.  That's why the rally is being held there. There is now a $50,000 reward.
Read: Activists offer reward for tips in Jazmine Barnes' murder
Washington is out of the hospital. Two of her three remaining daughters, ages 6 and 15, were taken to the hospital after relatives saw glass shards embedded in their skin.
The 15-year-old is scheduled to work with an artist at the sheriff's office to try to come up with a sketch of her sister's killer.