Critical US Air Force Base flooded; 30 buildings 'completely' under water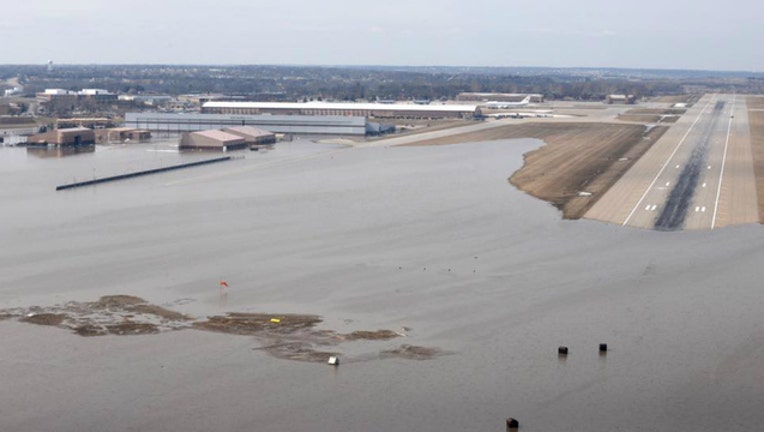 article
OFFUTT AIR FORCE BASE, Neb. (AP) - The flooding Missouri River has damaged dozens of buildings at an Air Force base in Nebraska.
The Omaha World-Herald reports that about one-third of the Offutt Air Force Base is under water. A spokeswoman for the base says 60 buildings, mostly on the south end of the base, have been damaged, including about 30 completely inundated with as much as 8 feet (2.4 meters) of water.
Among the buildings badly damaged are the headquarters building and a hangar.
Offutt's lone runway is expected to remain closed until Tuesday afternoon.
Airmen had been filling thousands of sandbags, but the newspaper reports that the sandbagging effort has been halted.