Don't Block the Box campaign shifting locations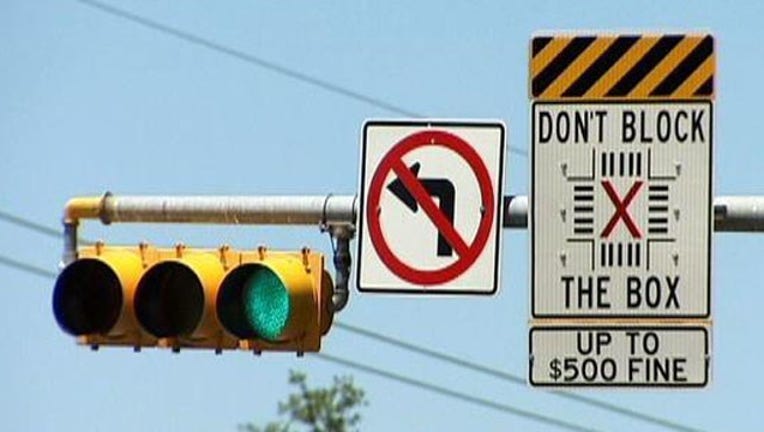 article
The Austin Police Department says that starting today its officers and the City of Austin Transportation Department will be shifting locations to enforce the campaign.
Officers will be at the following key intersections to keep traffic flowing during the peak travel times of 7-9 a.m. and 4-6:30 p.m.:
•    William Cannon at Bluff Springs
•    Parmer Lane at Lamar Blvd.
•    Rundberg Lane at Middle Fiskville
•    William Cannon at Brodie Lane
Officers at the intersections will be looking for the following behaviors that interrupt the flow of traffic and will be ticketing drivers, pedestrians and bicyclists:
•    Red light violations
•    Blocking intersections
•    Failure to stop at proper place
•    Failure to yield to pedestrians in crosswalk
•    Failure to yield to pedestrian control device
•    Driving in bus lanes
•    Reckless driving
•    Unsafe movements
•    Removing delivery trucks during peak times that block or interfere with traffic
The Don't Block the Box campaign began on April 6 in an effort to reduce traffic congestion on Austin's major roadways.
APD says that additional Don't Block the Box signs will be put up in various locations across Austin in the upcoming weeks. 
Drivers are advised that even without a sign, it is still illegal to block the box. Blocking the box means that a vehicle has entered an intersection without enough room on the other side of the intersection to clear it.
APD says it's important not to block the box because it prevents vehicles from traveling through the intersection. Blocking the box not only causes traffic delays, it causes safety concerns for pedestrians trying to use the crosswalk, and emergency vehicles navigating the roads.
If you'd like more information about the Don't Block the Box campaign, head here.