Facebook to roll out "unsend" feature in Messenger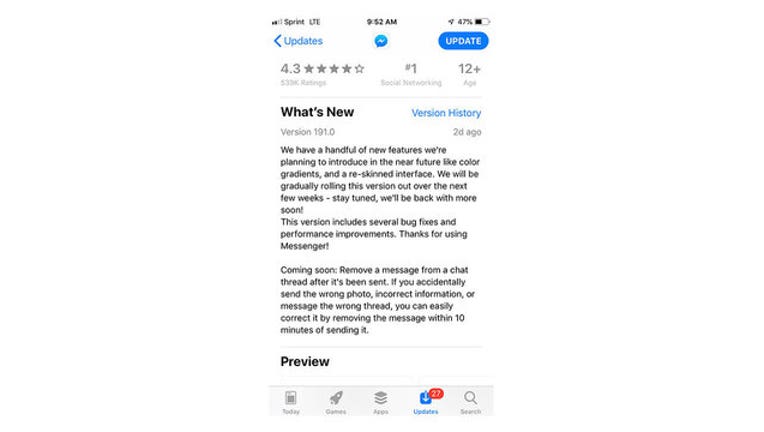 article
Have you ever sent a Facebook message and realized it wasn't really something you wanted to send?
You will have 10 minutes to fix a mistake soon on Facebook's Messenger app.  In the social networking giant's latest update, it says that feature is going to be live soon.
In the notes for the latest update it says that:  "If you accidentally send the wrong photo, incorrect information, or message the wrong thread, you can easily correct it by removing the message within 10 minutes of sending it."
There isn't an exact date the "unsend" feature will be rolled out.  The message simply says "Coming soon".
Right now you can delete messages but it only will delete the message on your end and not the recipient's end.
Facebook says there are more than a billion people worldwide who use Messenger monthly.