Flood operations continue at most dams, floodgates closed at three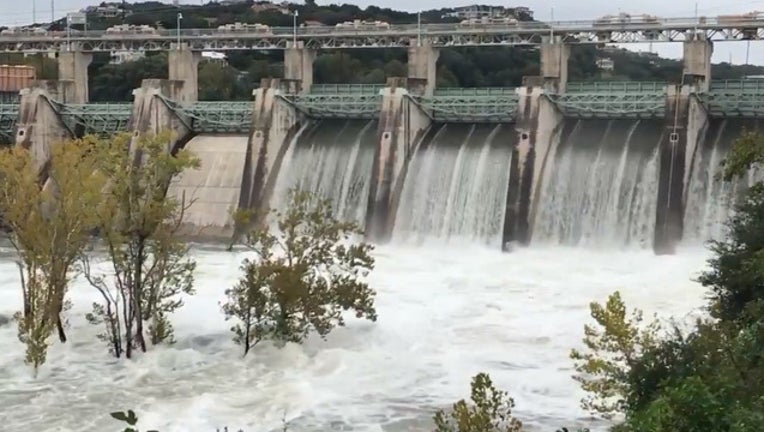 article
The LCRA says that the Highland Lakes watershed continues to experience historic flooding and that flood operations continue at most of its dams. But some good news as all floodgates at three dams are now closed.
Officials announced that all floodgates at Buchanan, Wirtz and Starcke Dams are now closed.
Flood operations continue at Inks, Mansfield and Tom Miller Dams.
Officials say the four open floodgates at Mansfield Dam are expected to remain open until the end of the month as LCRA discharges water from the flood pool at Lake Travis. If current conditions continue LCRA says it does not anticipate having to open additional gates.
People who live downstream of Mansfield Dam are asked to remain vigilant and be ready to take action if additional floodgates are opened.
Lakes Buchanan, Inks, LBJ, Marble Falls and Travis remain closed to recreational use and will remain closed until at least Oct. 25. At that time officials will evaluate conditions and make a determination on which lakes can reopen and when.
Officials say property owners can however access lakes but only to recover or secure damaged property from the recent flooding if the property's location is known.
Texas Park and Wildlife also urged boaters who may have lost their vessel to contact its Boating Division at 800-262-8755 to have a flag placed on your record which it says could increase chance of recovery if the vessel is located.