HOW TO HELP: Info on helping those affected by Hidden Pines wildfire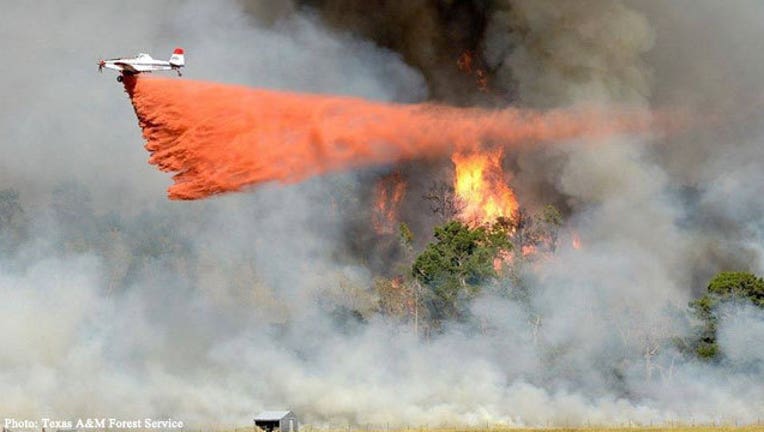 article
Here are the list of organizations and ways you can help those that were affected by and those helping fight the Hidden Pines wildfire in Bastrop County.
Austin Disaster Relief Network
Visit www.adrntx.org for emergency financial assistance, transportation, emotional and spiritual care, long term care. There is also a survivor hotline at 512-806-0800.
The Smithville Rec Center is open at 106 Gazley in Smithville from 8 a.m to 8 p.m. (10/18). Phone number is 512-237-3282. Clothing vouchers, emergency financial assistance, spiritual/emotional care and long term family care will be offered at no cost to those displaced. Austin Disaster Relief Network and the American Red Cross is participating.
Red Cross (Local Chapter in Austin)
1-800-928-4271
The Red Cross of Central Texas also says you can donate to Red Cross Disaster Relief by visiting redcross.org, calling 1-800-RED-CROSS or texting the word REDCROSS to 90999 to make a $10 donation. Donations to Disaster Relief will be used to prepare for, respond to and help people recover from disasters big and small.
Livestock animals
Hills Prairie Auction Barn on FM 304 or Bastrop Rodeo Arena on Loop 150
Donations of Hay, Feed, Buckets etc… taken to Bastrop Rodeo Arena
Small Animals
Bastrop Animal Shelter
589 Coolwater Drive Bastrop, Texas
(512) 549-5160
Have legal questions?
The State Bar of Texas has set up a hotline at 1-800-504-7030
The Bastrop County Office of Emergency Management, alongside local organizations, has released several ways the community can get involved to help fire victims and first responders.
New Volunteer Information:
Please go to www.BCLTRT.org
Click on the volunteer or donation buttons.
Vetted monetary donations are being accepted at Bastrop County Long Term Recovery (BCLTR) and Prosperity Bank in Smithville. All others are NOT vetted, according to Bastrop County.   
What firefighters need:
Donations can be taken to:
Smithville Fire Department, 317 TX-230 Loop, Smithville, TX 78957
Other Livestock Information:

RECENT UPDATES: Here are the most recent updates, evacuations, and road closures