Man arrested after breaking into Kyle Target "Mission Impossible" style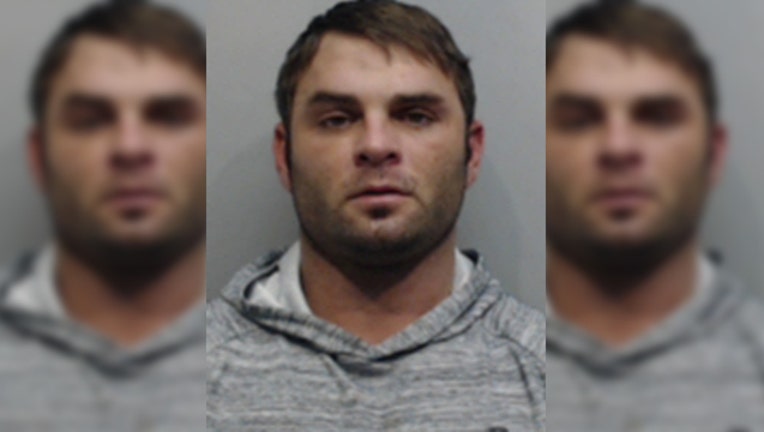 KYLE, Texas (FOX 7 Austin) - Kyle police have apprehended a suspect accused of breaking into a Target store...Mission Impossible-style.
Dustin Ammons, 37, has been charged with burglary of a building and felony criminal mischief and booked into the Hays County Jail.
Overnight video monitoring at the Kyle Target Department Store reported a male subject actively burglarizing the store. Officers who responded to the scene found Ammons reportedly making a poor attempt to hide behind a rack in the shoe department and arrested him without incident.
Kyle police said in a release that a little over $25,000 worth of merchandise was recovered at the scene. 
Store surveillance video showed Ammons as he reportedly smashed electronics cases and loaded duffel bags with items. He allegedly also had cut a hole in the roof and entered "Mission Impossible" style, with rope, a harness and a grappling hook.
Kyle Police Chief Jeff Barnett said in the release that Ammons was equipped with a two-way radio with an earpiece and admitted he was communicating with a getaway driver, but he refused to identify the driver.
Police are still looking for the driver of the getaway car, Barnett said. 
Kyle PD is asking anyone with information regarding this crime, including the identity of anyone else involved, to call 512-268-3232.