Man unintentionally proves that "all hipsters look alike"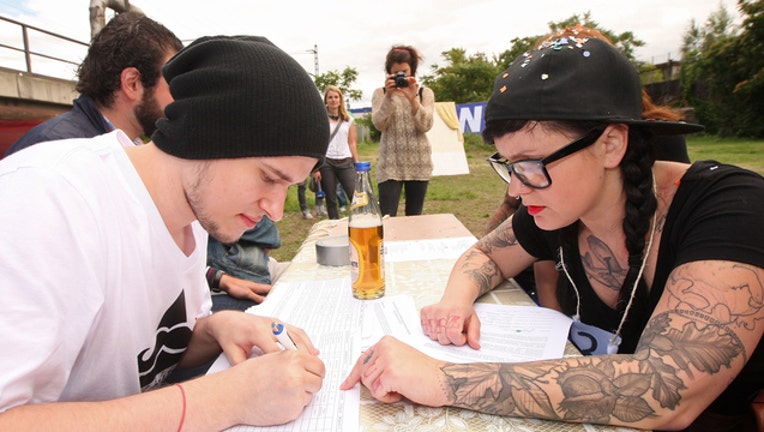 article
PHOENIX (FOX 10) -- A slip up over a stock photo used in an article published by MIT Technology Review has led the publication's Editor In Chief to form one conclusion: that Hipsters are "so much alike that they can't even tell themselves apart from each other."
Those were the words Gideon Lichfield used in the last of a series of tweets made on the subject. The original tweets were accidentally deleted, according to Lichfield on his verified Twitter account, but has since been reposted onto the social media platform.
According to Lichfield, the publication ran an article recently about some research that shows nonconformists often end up nonconforming in the same way. According to the MIT Technology Review, the article, titled "The hipster effect, Why anti-conformists always end up looking the same", was published on February 28.
The study's author, Jonathan D. Touboul with Brandeis University, wrote in the study's introduction that while Hipsters avoid labels and being labeled, they "all dress the same and act the same and conform in their non-conformity", citing a blogger's words 10 years ago.
"We promptly got a furious email from a man who said he was the guy in the photo. He accused us of slandering him, presumably by implying he was a hipster, and of using the pic without his permission," Lichfield tweeted.
---
---
The photo in question was taken from stock photo website Getty Images, and following a call to Getty Images, it was discovered that the model featured in the photo was, in fact, not the man who sent off the angry e-mail.
"In other words, the guy who'd threatened to sue us for misusing his image wasn't the one in the photo. He'd misidentified himself," Lichfield tweeted.
---
---
All misunderstandings aside, Touboul believes the study may hold important insights into certain real-world issues.
"Beyond the choice of the best suit to wear this winter, this study may have important implications in understanding synchronization of nerve cells, investment strategies in finance, or emergent dynamics in social science, domains in which delays of communication and the geometry of information accessibility are prominent," wrote Touboul.