Operation Blue Santa accepting applications for 2018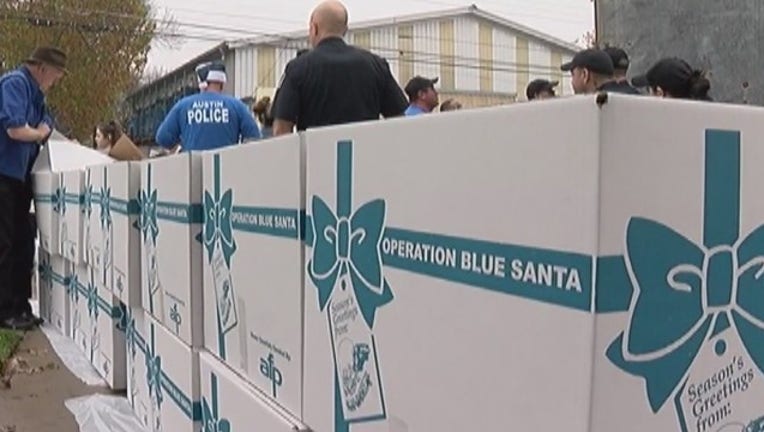 Operation Blue Santa is now accepting applications for the 2018 holiday season. 
The mission of the Austin Police Operation Blue Santa is to provide toys, gifts, and gift cards for holiday meals for families in need.  We achieve this goal with the goodwill and support of Austin residents, businesses, and civic groups. It is a 501(c)(3) - non-profit, community based corporation, governed by a board of directors and staffed by volunteers and employees of the Austin Police Department.
This charitable outreach began in 1972 when two patrol officers realized that some families on the patrol beat would not have gifts or food for their children at Christmas. The non-profit began with about 20 needy families, this year they expect to serve over 5,000 families. 
To learn more about the application process, click here.
DO YOU WANT TO DONATE?
There are two ways to donate. You can donate gifts that will be delivered to children in need, or you can donate financially that helps run the organization and get gifts to those who need them most.