Police say two credit card skimmers were discovered at North Austin gas station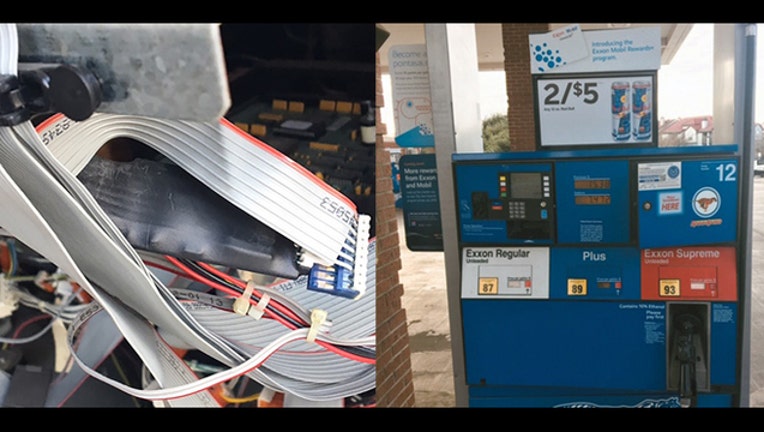 article
AUSTIN, Texas - The Texas Department of Agriculture is warning Texans to be aware of credit card skimmers after a pair was found at a gas station in north Austin. 
According to TDA, on Tuesday two skimming devices were found at gas pumps 11 and 12 at the 7-Eleven located at 14730 N. Interstate Highway 35. 
Austin police removed and collected the devices as evidence.
If paying at the pump with a credit card, TDA recommends these tips to help you avoid becoming a victim of a gas pump skimmer: 
•    Use pump closest to storefront, in line of sight for store personnel
•    Before pumping, check for unusual Bluetooth signals with ID of string of numbers and letters; might be a skimmer
•    Check that security tape on pump cabinet has not been damaged. Torn tape might indicate cabinet opened without store personnel's knowledge
•    Safest bet is to pay inside with cash
If the credit card scanner looks like it has been tampered with, move to another pump or pay inside.
To report a fuel pump with a suspected skimming device please contact TDA at 800-TELL-TDA.