San Marcos Police arrest man allegedly connected to shooting on New Year's Day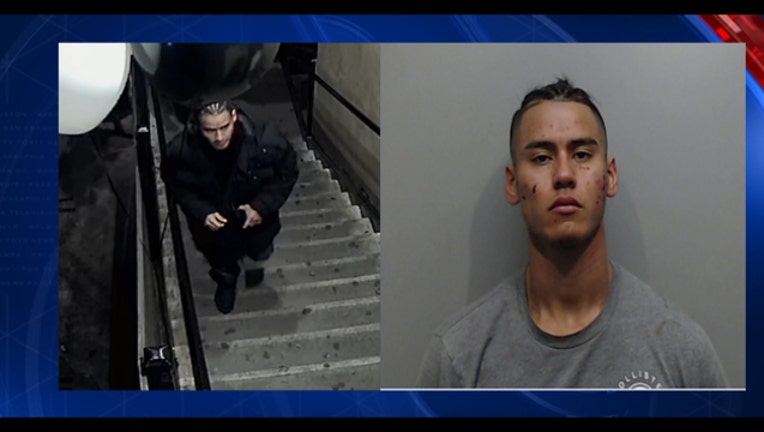 SAN MARCOS, Texas (FOX 7 Austin) - San Marco Police arrested a man who allegedly shot into a crowd on New Year's Day.
It happened on San Antonio Street on Jan. 1, police say two people were shot in the leg after a male suspect, now identified as 23-year-old Korey Ryan Aleman, fired into a crowd. A third person was grazed by a bullet in the incident said police. 
Aleman, has been charged with five counts of aggravated assault with a deadly weapon. 
On Jan. 5, around 1:10 a.m. officers recognized a man who fit the description of a man involved in a shooting which occurred on New Year's Day. 
An officer told Aleman to exit the bar and he complied said police. 
Officers said at first Aleman was following commands, but then resisted arrest. Officers allegedly took Aleman to the ground after he pulled away and a Ruger semi-automatic handgun was removed from a holster in the front of his waistband.
During the search police say they found Aleman in possession of two marijuana cigarettes and a glass methamphetamine pipe containing methamphetamine crystals.
According to police, Aleman has multiple felony convictions, is currently on parole and has active warrants for parole violations in Travis County.
Along with being charged with Aggravated Assault with Deadly Weapon  from the New Year's Day shooting incident, Aleman also faces Resisting Arrest/Search, Unlawful Carrying of Weapon on Alcohol Premises, Failure to ID Fugitive, and Unlawful Possession of a Firearm by a Felon.