Texas State UPD arrests 3 in connection with aggravated robbery, looking for fourth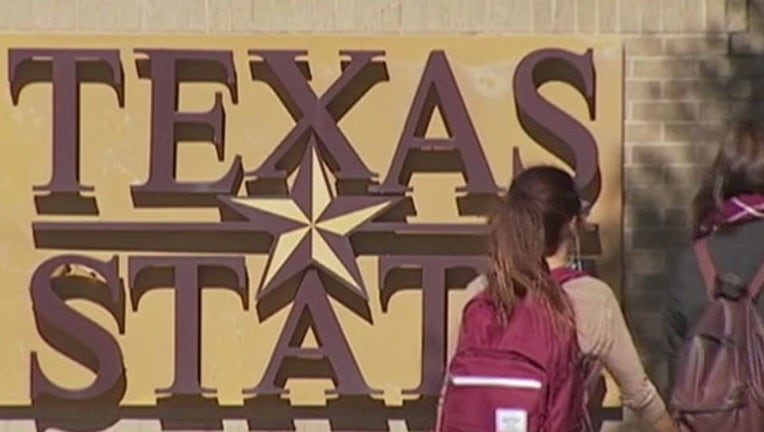 article
SAN MARCOS, Texas (Fox 7 Austin) - Texas State University Police Department, with the assistance of the Williamson County Sheriff's Office, has arrested three suspects and are seeking a fourth in connection with an armed robbery on Feb. 20.
Demetrius Jones, Lyndon Jones and Mohan Hegde have been charged with aggravated robbery, a first-degree felony.
The robbery occured early the morning of Feb. 20 in the parking lot near building 4 at the Bobcat Village Apartments in San Marcos. The suspects reportedly displayed a silver pistol. and fled the scene in a blue SUV. There were no injuries reported.
According to TSUPD, the three suspects are not Texas State students, but are from the Austin-area. 
The incident on Feb. 20 was the third incident of reported violent crime in a week for Texas State. Another armed robbery occured on Feb, 13 in the Blanco Parking Garage on campus and the body of Texas State student Aaron "Jack" Peterman had been found in his off-campus apartment on Feb. 13. Two suspects were arrested in Austin and charged wih Peterman's murder on Feb. 15.
Shortly after the second armed robbery, TSUPD Chief Laurie Close issued a statement reminding students to stay safe on campus 
"First and foremost, do not walk alone late at night," Close said. "Use a buddy system and walk with a friend."
Students also can call to be escorted by a Bobcat Bobbie or TSUPD Safety Escort. There is also the Bobcat Guardian App that lets friends and family know where students are and when they will arrive at their destination. TSUPD also provides a variety of safety training classes as well.