The 'Donut Boy' visits UTPD, APD during his trip to Texas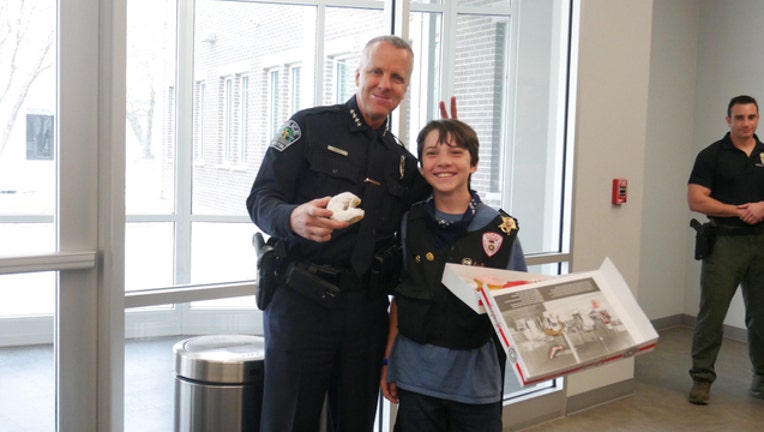 AUSTIN, Texas (FOX 7 Austin) - Tyler Carach doesn't "need a reason to thank a cop," but he's on a mission to by bringing every cop in America a sweet treat.
Carach, 11, known around as "the Donut Boy," stopped by the University of Texas Police Department and the Austin Police Department during his most recent trip to Texas.
UTPD shared a picture of Carach with two of their officers giving big smiles and the Hook 'Em Horns sign for the camera on their Twitter account.
APD Chief Brian Manley shared pictures of Carach with APD, including one of him riding a motorcycle...with a helmet on, of course.
Carach got the idea for "The Donut Boy" mission when he bought donuts for four deputies in his hometown in August 2016, according to his website. Since then, he has been across the country, from his home state to California, to Oregon, to Louisiana and more, delivering more than 80,000 donuts to law enforcement agencies in 44 states.
To learn more about Carach and his mission, visit his website.