We Are Blood: Type O blood donors needed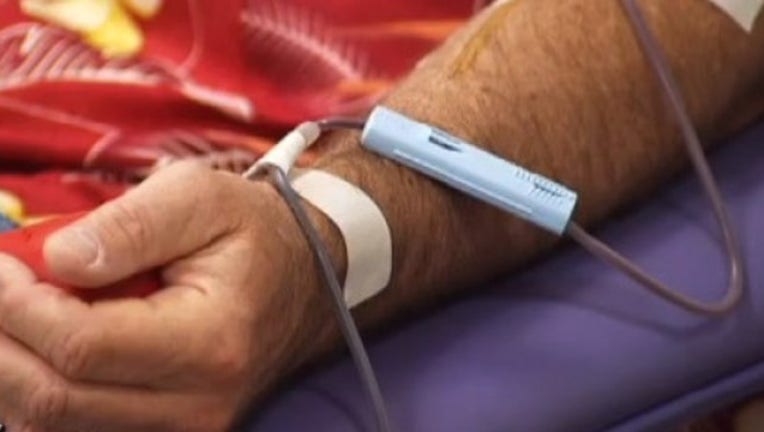 AUSTIN, Texas (FOX 7 Austin) - We Are Blood, the sole provider of blood to Central Texas hospitals, is asking for donors with O Negative and O Positive blood to come forward and donte before Memorial Day weekend, a holiday that's often noted as the deadliest holiday for car accidents. 
"After providing blood to local hospitals to treat multiple traumas over the last few days, We Are Blood is currently projecting a shortfall in our O Negative supply heading into this weekend," said Nick Canedo, VP of Community Engagement. "We're in urgent need of Type O donors to help rebuild our supply and help us prepare for an expected 25% jump in traffic accidents over Memorial Day weekend. This time of year is particularly hard on our supply as the number of donors drops significantly, but blood transfusions remain critical to patients in need."
Donations can be done at any of their daily mobile blood drives or at one of three donor centers in North Lamar, Round Rock and South Austin. Donating whole blood generally takes less than an hour and appointments can be made any day of the week.
Check locations for hours and days of operation.