18-wheeler crash causes delays on southbound I-35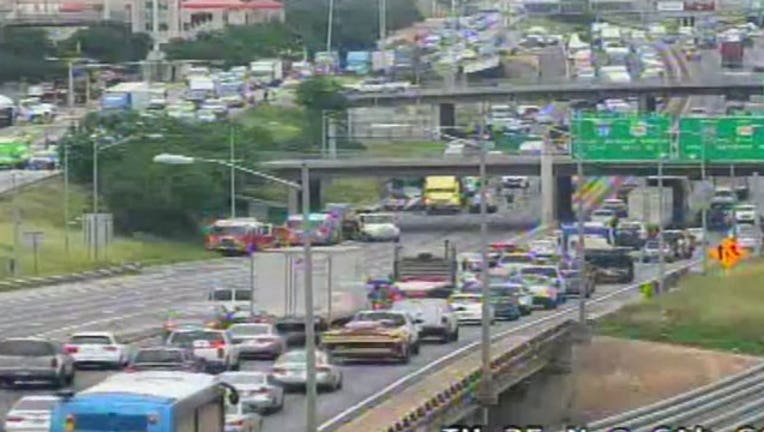 AUSTIN, Texas (FOX 7 Austin) - An 18-wheeler crash in the 1100 block of I-35 southbound caused significant delays after its cargo spilled on to another vehicle and on to the highway.
The crash happened at around 9:20 a.m. under the 11th Street bridge. All lanes were reopened at around 1 p.m.
Southbound lanes were shut down and traffic was diverted to frontage road at 15th Street as crews worked to clean up the spill.
Officials say the cargo was PVC pipes.