2 arrested for kidnapping, attempting to enter girls into prostitution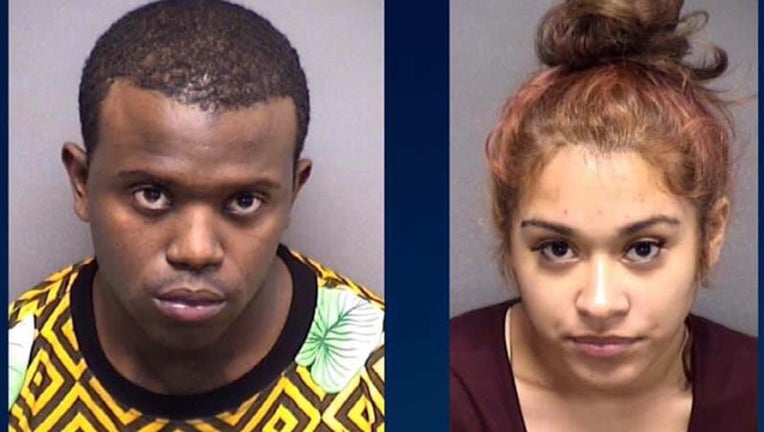 SAN ANTONIO, Texas (FOX 7 Austin) - Two people have been arrested by the San Antonio Police Department for kidnapping. According to the victims, they were taken to San Antonio from Austin and told they would not be taken back unless they paid an 'exit fee.'
The victims were also told they would have to enter prostitution to raise money for that fee.
According to the San Antonio Police Department, two victims were traveling in a car with 28-year-old Kenneth Noel and 17-year-old Giria Chavez on Friday, March 29. When the victims became aware they were traveling outside of Austin, they requested the car to be stopped and were ignored. 
One of the victims became nervous and secretly contacted a family member from her cell phone, sending her location several times as they drove into San Antonio. When they arrived in San Antonio, the victims were told they would not be taken back to Austin unless they paid an "exit fee" and would have to enter into prostitution to raise the money for that fee. 
Officers with the San Antonio Police Department were able to track the victims to a local hotel, where the two suspects were arrested for the offense of Aggravated Promotion of Prostitution. 
---
RELATED
Chick-fil-A banned from second airport in less than 2 weeks
4 killed in Bastrop County crash were headed to dance competition, says Huntsville ISD
Texas murder suspect gets 99 years for one-hour jail escape
Texas Attorney General opens investigation after Chick-fil-A banned from airport
Man's 'badly decomposed' body found inside closet in Texas, police say