26 people evaluated after exposure to pepper spray at Lamar Middle School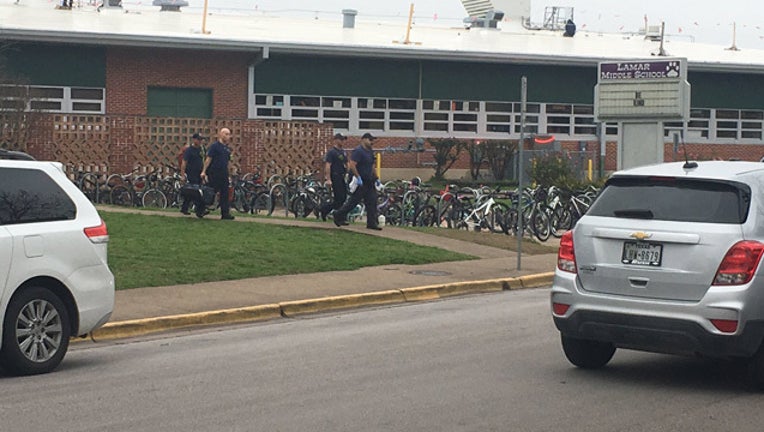 article
AUSTIN, Texas (FOX 7 Austin) - The Lamar Middle School was evacuated for an hour on Wednesday after a student sprayed pepper spray in a hallway. Around 26 people were evaluated after having minor compaints, according to Austin-Travis County Emergency Medical Services. 
The student sprayed the pepper spray around 10 a.m. on Wednesday, February 6. School officials immediately evacuated the campus and contacted the Austin Fire Department and Austin ISD police, according to Mayra Mondik, the Interim Principal at Lamar Middle School. 
The student was quickly located and the pepper spray was confiscated. 
All students and faculty were cleared by ATCEMS and returned to classes. 
"The safety of our students and staff is top priority. I would like to use this opportunity to remind our Lamar Middle School families about the dangers of students bringing certain items, including pepper spray, to school," Mondik said in a letter addressed to parents of students. "Possession of any type of weapon - including pepper spray is a serious violation of the AISD Student Code of Conduct."
Anyone who has any questions of concerns should call 512-414-3117.