APD on lookout for Jack in the Box robbery suspect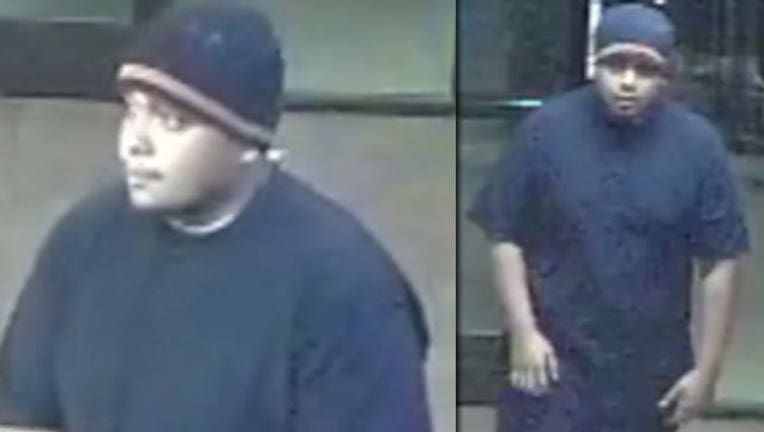 article
The Austin Police Department is asking the public for help in locating a suspect wanted for robbing the Jack in the Box restaurant located at 8706 East US Highway 290 on June 20.
The suspect is described as:
Hispanic male
6'0"
Stocky build
25 to 30 years old
Black facial hair/beard
Possible bruise around right eye
Last seen wearing a red bandana that concealed his face, a black beanie hat with a light colored stripe, black shirt, black pants and black shoes.
Police say the suspect ordered food and sat down to eat. After eating the suspect went to the restroom and left a short time later wearing the red bandana concealing his face. 
The suspect then entered the kitchen area and showed a knife and demanded money. Police say the suspect ran out the back door of the restaurant with an undisclosed amount of money.
This case remains under investigation by APD Robbery detectives. Anyone with information about this incident is asked to call the Robbery tip line at (512) 974-5092, Crime Stoppers at (512) 472-TIPS or text "Tip 103" + your message to CRIMES. You may be eligible for a cash reward of up to $1,000 if your tip leads to an arrest or charges being filed.