APD on lookout for suspect in aggravated robbery at Walmart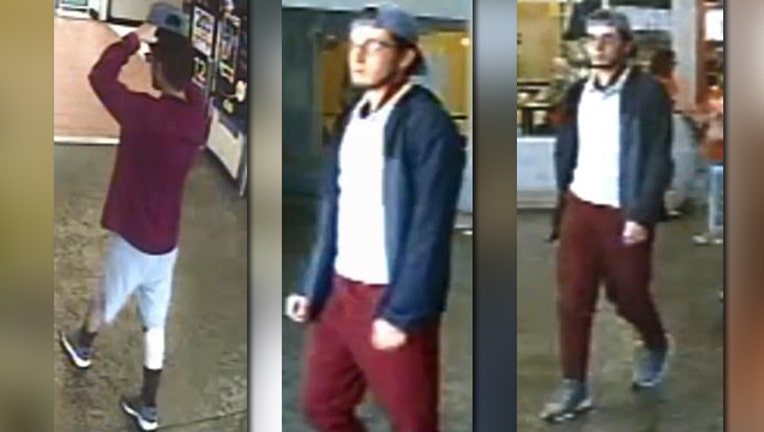 article
The Austin Police Department is asking the public for help in identifying the person involved in an aggravated robbery in the parking of the Walmart at 9300 S I-35 Southbound Service Road.
Police have released surveillance photos of the suspect. He is described as follows:
20-25 years old
White or Hispanic male
Approximately 5'9"
Thin to medium build
Dark hair
Chinstrap style beard
Last seen wearing a baseball cap, eyeglasses, dark colored jacket, white shirt, red pants and gray tennis shoe with white soles
Police say the suspect arrived at the Walmart in a silver minivan. He entered the store for a brief period of time and then later approached a customer in the parking lot.
The suspect showed a firearm, demanded money from the victim and then returned to his vehicle and fled the area.
A similar incident occurred approximately a half an hour earlier at a different business in the same area. It's believed the same suspect may have been involved in that incident.
The APD Robbery Unit is asking anyone with information regarding this incident to call the Robbery Unit Tip Line at 512-974-5092 or Crime Stoppers at 512-472-TIPS or text "Tip 103" + your message to CRIMES.
You can also submit tips by downloading APD's mobile app, Austin PD, for free on iPhone or Android.