Austin ties with Houston for most disaster-prone place to live in Texas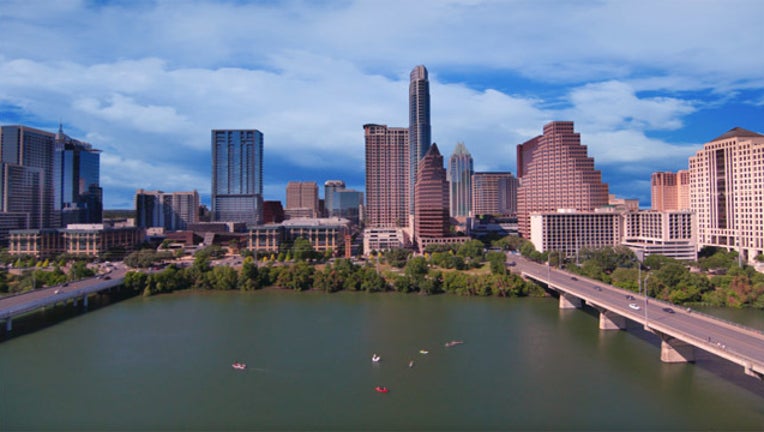 AUSTIN, Texas (FOX 7 Austin) - Austin is tied with Houston for the most natural disaster-prone major metro area in the state of Texas, according to a new study by real estate brokerage Redfin.
Redfin analyzed the frequency of five major types of natural disasters--earthquakes, fires, floods, tornadoes and hurricanes--in the country's 50 most populous metro areas using Disaster Declaration Summaries data from FEMA going back to 1953. These were converted to a scale from one to 100 and the overall "Natural Disaster Hazard Score" was the average of the five scores.
Both Austin and Houston had a Natural Disaster Hazard Score of 41, with the only natural disaster receiving a score of zero in both cities being earthquakes. Austin beat Houston in terms of fires, but Houston outpaced Austin with hurricanes and floods. Both cities received the same score for tornadoes.
Austin and Houston's Natural Disaster Hazard Scores are also tied with New York City.
San Antonio and Dallas also appear on the list with overall scores of 34 and 37 respectively. Out of the four cities, San Antonio has the highest score for hurricanes but a zero score for tornadoes.
Washington, D.C. and Los Angeles, Calif. were listed as the country's most disaster-prone cities, both with a score of 52. Providence, R.I., according to Redfin, is the least disaster-prone area with a score of 9. The only natural disaster in Providence to receive a score higher than zero was hurricanes.
Redfin analyzed the data in an effort to quantify some of the risks of living in or moving to a major US metro area.
"When you buy a home you are paying for more than just the house," said Redfin chief economist Daryl Fairweather. "There could be hidden costs associated with natural disasters. If a natural disaster strikes, you may have to pay for damage to your home or for the cost of evacuating your family. And even during times of calm, you may still need to pay for insurance against floods, fire, or earthquakes. Some homes in more hazardous areas might seem more affordable if you are just looking at the sticker price, but they may end up costing more when risks related to natural disasters are factored in."
To see the full list of cities and read more about Redfin's methodology, click here.