Austin's Turkish community comes together to help with relief efforts following deadly earthquake
AUSTIN, Texas - The death toll from the earthquake in Turkey and Syria has now topped 40,000, and, sadly, it's expected to rise. 
Austin's Turkish community is coming together to help with relief efforts, with a local restaurant already raising thousands of dollars.
"They are really emotional because they cannot contact their families," said Mahmud Ugur, owner of MezzeMe, a Turkish restaurant at the Triangle in Central Austin. "They were just devastated."
MezzeMe employees are putting on a brave face as news of the devastation in their home country gets worse and worse.
"Half of my staff, I'd say at least 50% are from Turkey. So they were either affected with family members or friends," said general manager Joel Zamora.
"Our assistant manager, Mehmet, lost his uncle and his cousins, and his parents are out of the house right now, and they are living in a tent," said Ugur.
But here, thousands of miles away, they're turning that despair and sadness into action.
"We tried to figure out what we can do to help the community," said Ugur.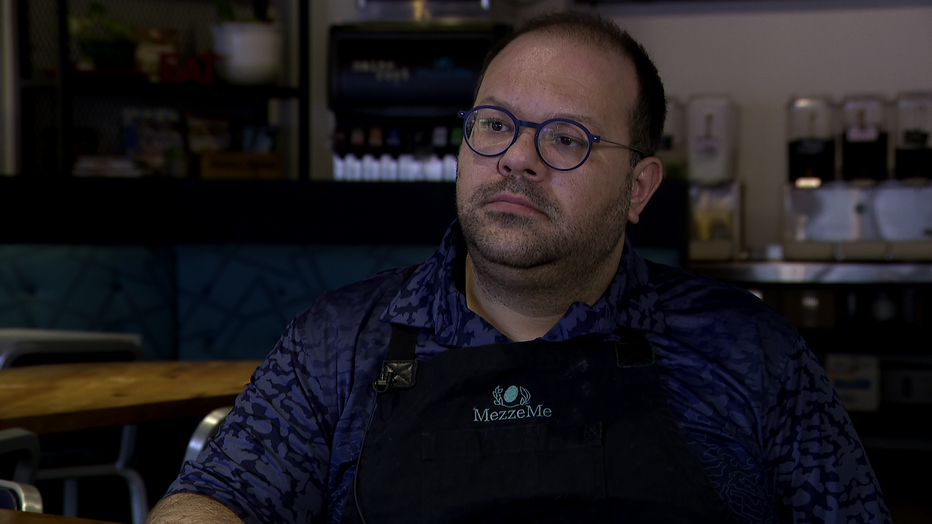 Mahmud Ugur, owner of MezzeMe.
Last Thursday, Ugur donated all the day's sales to the relief efforts, some going to the Ahbap Foundation, and some directly to his employees' families.
"Well, it was really nice. We had a really good showing," said Zamora.
"We didn't feel like we were just watching from far away, but we were in the moment helping out," said Ugur.
The response from Austinites was overwhelming, with MezzeMe raising upwards of $8,500 in one day.
"And locals, not just Turks, like people from here. I was so shocked and surprised they were coming here to support dropping off clothing, baby diapers, everything--that was amazing," said Ugur.
Ugur says he hopes to do another fundraiser to help the people in Turkey sometime next week. In the meantime, they're doing a "round-up" with World Central Kitchen where you can round up your bill and donate the change to the nonprofit.
"It's going to be an ongoing thing, unfortunately, for a little while," said Zamora.
But Ugur is encouraged to see people of all backgrounds putting their differences aside to help Turkey on the long road back.
"Now you see the Greeks are the first one to help. Israelis are the first one to help. Life is short. You've got to work together," said Ugur.
If you're interested in helping, Ugur recommends donating to Ahbap ahbap.org or to World Central Kitchen wck.org.
MezzeMe will post on Facebook and Instagram regarding when they will be doing the next earthquake relief fundraiser.