Coast Guard unloads 6 tons of seized cocaine in Florida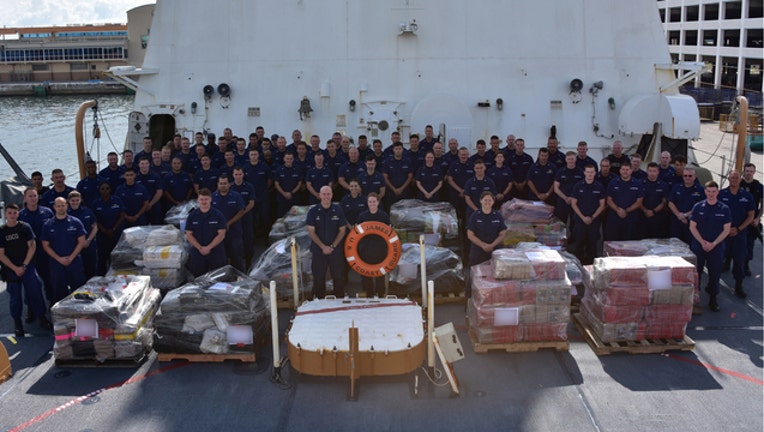 article
MIAMI, Fla. - The Coast Guard has unloaded six tons (5,400 kilograms) of cocaine in Florida following several seizures of the drug at sea.
Coast Guard officials said Thursday in a news release the drugs are worth an estimated $179 million. The cocaine was seized in six separate interceptions of smuggling vessels off the Pacific coasts of Central and South America and Mexico.
Three Coast Guard cutters were involved in the seizures. The 418-foot cutter James brought the drugs ashore at Port Everglades, near Fort Lauderdale, Florida.
Officials say the Coast Guard has increased its presence in known drug transit zones of the Easter Pacific Ocean and Caribbean Sean.