Derion Vence charged with Injury to a Child in Maleah Davis case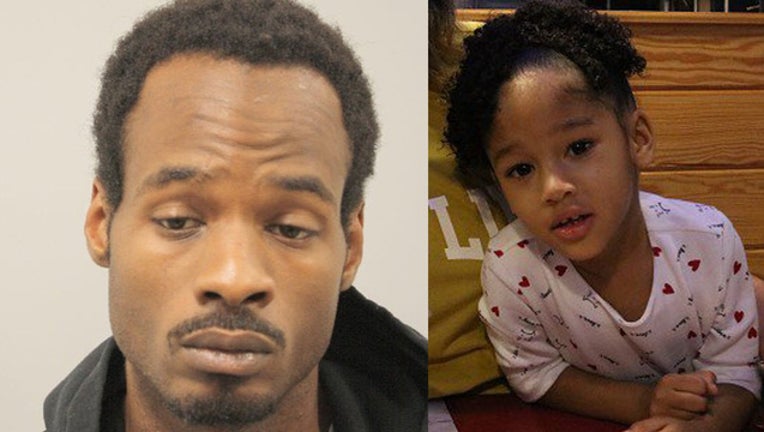 article
HOUSTON (FOX 26) - Derion Vence has been charged with Injury to a Child Causing Serious Bodily Injury in connection to the death of 4-year-old Maleah Davis, the Harris County District Attorney's Office announced on Monday.
"After a review of all of the evidence, including the autopsy results, prosecutors determined there was sufficient evidence to charge Vence with intentionally and knowingly causing seriously bodily injury to a child younger than 15 years of age," the DA's Office said in a release.
If convicted, the first-degree felony filed Monday carries a penalty of five to 99 years or life in prison.
Vence is scheduled to appear in court on Wednesday.
Vence is currently the only suspect charged in connection to the death of 4-year-old Maleah Davis. A grand jury indicted Vence in July for a charge of tampering with a corpse. That charge remains in place.
MORE: Derion Vence confesses Maleah Davis is dead, tells Quanell her body is in Arkansas
An Amber Alert was originally issued for Maleah on May 5. Maleah's remains were discovered on May 31 off an Arkansas roadside in a black garbage bag.
Maleah's remains were brought back to Houston, where the Harris County Institute of Forensic Sciences identified them as the missing girl and completed an autopsy.
Authorities were able to find the remains just hours after Vence, confessed to Quanell X that Maleah is dead. He said it was an accident and that he dumped her body in Arkansas.
The confession came almost a month after Maleah was first reported missing from Houston.
MORE: Why there is no murder charge in Maleah Davis case, according to police
Vence showed up to Houston Methodist Sugar Land Hospital on the night of May 4 with his one-year-old son seeking treatment for a head injury. He claimed to have been attacked the night before on his way to pick up Maleah's mother, Brittany Bowens, from George Bush Intercontinental Airport.
He told police that Maleah and his infant son were in the car with him, when he pulled over to check his tire around Greens Road and Highway 59. Vence then claimed that three Hispanic men pulled up in a blue Chevy pickup truck and beat him up until he passed out. He reported that the next day he regained consciousness near First Colony Mall. Maleah and his car were nowhere to be found, but his son was still with him.
Police and volunteers searched for Maleah for weeks before her remains were discovered in Arkansas.