Fight hunger at the Austin Empty Bowl Project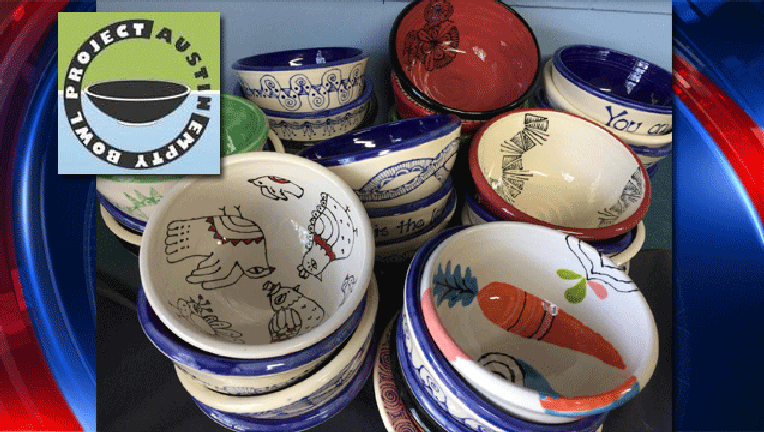 article
The 20th Annual Austin Empty Bowl Project is slated for Sunday, November, 20, 2016 at the Central Texas Food Bank. Always the Sunday before Thanksgiving, this annual family-friendly event invites you to select your favorite from thousands of locally crafted ceramic bowls, have it filled with gourmet soup and bread and listen to live music while enjoying your lunch.
Your $20 donation goes to Kids Cafe, a program of the Central Texas Food Bank, and Meals for Kids, a program of Meals on Wheels Central Texas. Take the bowl home with you to remind you that others have empty bowls. 
This year's event will take place from 11 a.m. to 3 p.m. at the Central Texas Food Bank located at 6500 Metropolis Drive, Austin, Texas 78744. There will also be a Preview Party on Saturday from 6 p.m. to 9 p.m.
If you would like to buy tickets, or are interested in volunteering, click here.