Gas line struck downtown, evacuates over 250 people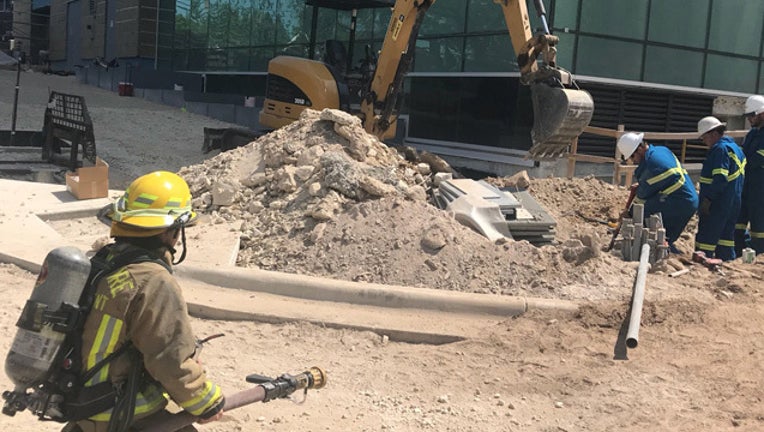 Hazmat crews responded to 11th and San Antonio Streets on Wednesday morning after a gas line was hit. 
The Austin Fire Department said contractors hit the large gas line near the intersection, which caused more than 250 people to be evacuated. The gas line has since been clamped and gas levels are being check in nearby buildings.