Gay pride parades sound a note of resistance - and face some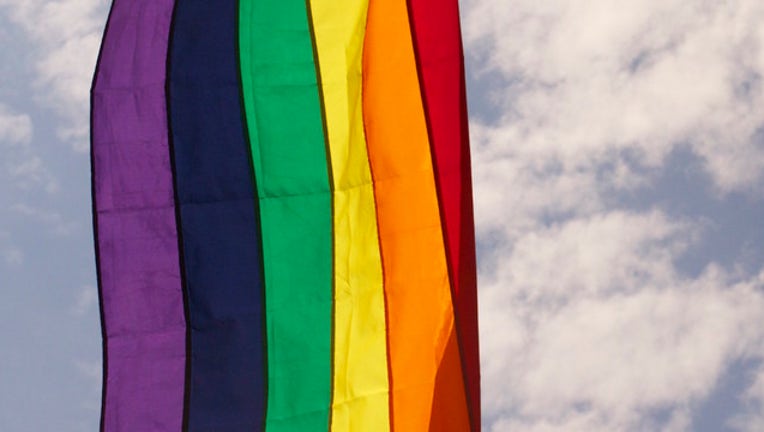 article
NEW YORK (AP) - Gay pride parades Sunday in New York, San Francisco and other cities are spotlighting resistance to what participants see as new pressure on gay rights, while contending with the prospect of protests over the events' own diversity and direction.
In a year when leaders are anxious about new President Donald Trump's agenda, both the New York and San Francisco parades will be headed by groups more focused on protest than celebration. In New York, grand marshals - including the American Civil Liberties Union - were chosen to represent facets of a "resistance movement."
LGBT activists have been galled by the Trump administration's rollback of federal guidance advising school districts to let transgender students use the bathrooms and locker rooms of their choice. The Republican president also broke from Democratic predecessor Barack Obama's practice of issuing a proclamation in honor of Pride Month.
But the pride celebrations also face some resistance from within the LGBT world itself. Some activists feel the events are centered on gay white men and unconcerned with issues that matter particularly to minorities in the movement, such as economic inequality and policing.
The divide has disrupted some other pride events this month. The No Justice No Pride group blocked the Washington parade's route, and four protesters were arrested at the parade in Columbus, Ohio.
In Minneapolis, organizers of Sunday's Twin Cities Pride Parade initially asked the police department to limit its participation, with the chairwoman saying the sight of uniformed officers could foster "angst and tension and the feeling of unrest" after a suburban officer's acquittal this month in the deadly shooting of Philando Castile, a black man, during a traffic stop.
The city's openly gay police chief called the decision divisive and hurtful to LGBT officers. On Friday, organizers apologized and said the officers are welcome to march.
Meanwhile, pride march organizers have taken steps to address the criticisms about diversity.
"The pride celebration is a platform for that dialogue to happen," San Francisco Pride board president Michelle Meow said this week. The large "resistance contingent" leading San Francisco's parade includes groups that represent women, immigrants, African-Americans and others along with LGBT people.
New York City pride parade spokesman James Fallarino said if there are any disruptions or protests, organizers will "do everything in our power to respect the people who are disrupting or protesting and to respect their message."