Georgetown PD searching for assault suspect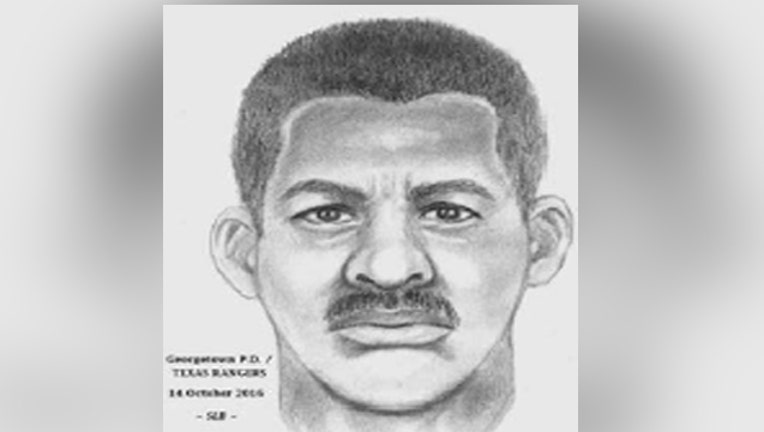 article
Georgetown Police have released a sketch of the suspect wanted in connection to an assault and attempted kidnapping in Georgetown last month.
According to authorities, the incident happened on October 3 around 5 P.M. near Rocky Hollow Dr.
The suspect allegedly grabbed a young girl from behind while she was walking home from the bus stop. The victim told police she fought off the suspect but before he left he told her "he would get her" if she said anything about the incident.
Police said the suspect is a Hispanic male, 5'5, in his 20's, with a slim build. He has dark hair and a mustache and was last seen wearing a black polo shirt and black jeans.
Authorities are asking anyone with information on the suspect or his whereabouts to contact them at 512-930-6114.