Giddings mourns loss of three killed in 290 crash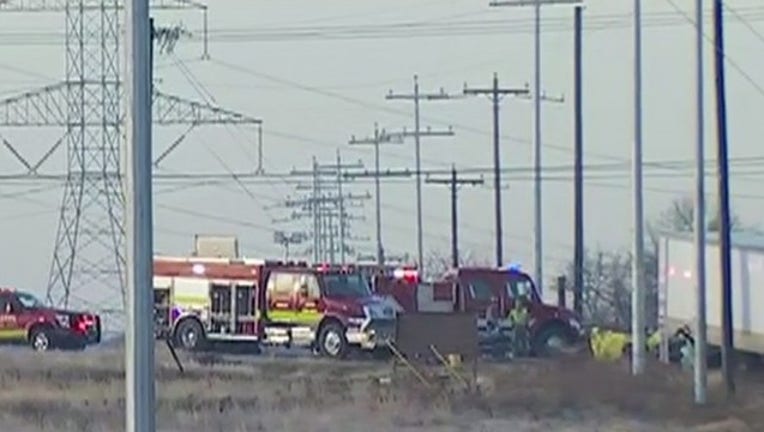 article
ELGIN, Texas (FOX 7 Austin) - What began as a typical Tuesday for Alan Orosio turned into his worst nightmare when he received a call from his brother. "He just broke down on the phone and I already knew, that's when it hit me. I lost my friend," said Orosio.
His friend he lost was 21-year-old Alixis Hernandez. 
"He was always there when I needed someone to talk to, he was helpful," said Orosio.
DPS said Alixis, and three other men were in this SUV on the way to work Tuesday morning when a semi-trailer trying to make a left turn, miscalculated the distance, making the Chevy Tahoe collide and run right underneath the semi.
Alixis, plus 21-year-old Jesus Escalante Valdez and 20-year old Clemente Nava were all killed. A fourth man was taken to Dell-Seton. "He had broken both arms, both legs, and as of now he is not aware the others have passed on," said Norma Segura, a cousin of Alixis and Clemente.
Segura recalls her cousins being ambitious with lots of plans.
"They had a future ahead of them and unfortunately it was cut short," she said.
"He had a plan to keep going the electrician route and make a career out of that," said Orosio.
All men in the car were on their way to work at Powerhouse Electrical Services in Pflugerville.
They released a statement that reads in part: 
"Just as this tragedy has rocked the Giddings community, it has also deeply touched our company, as we have many employees who live in the Giddings area and are either close, personal friends or family members of the victims." 
"Cherish every moment you have with your loved ones because you never know when it can happen or how it can happen," said Orosio.
Powerhouse has set up a fundraiser to help the victims' families.