Fiery wreck on I-35 leaves 1 seriously injured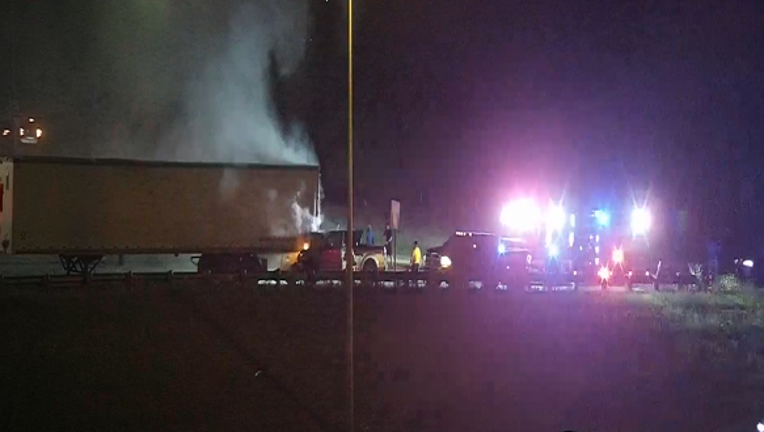 article
AUSTIN, Texas - I-35 has reopened after a fiery wreck that had several lanes blocked near Riverside Drive Thursday morning.
Austin Travis County EMS says a vehicle ran into the back of an 18-wheeler and caught fire, but the fire is out now.
WATCH GOOD DAY AUSTIN FOR TRAFFIC UPDATES
One adult was pinned in the vehicle, but they have been rescued and taken to Dell Seton with serious injuries.
Several lanes of I-35 were blocked near Riverside Dr. for cleanup and investigation. The lanes have since reopened.