Lightning, strong winds as storms move through Central Texas
CENTRAL TEXAS - Storms packing some strong winds, lightning, and steady rain have moved through Central Texas and the Austin-area.
The National Weather Service has issued some warnings and advisories for several counties but those have all been allowed to expire.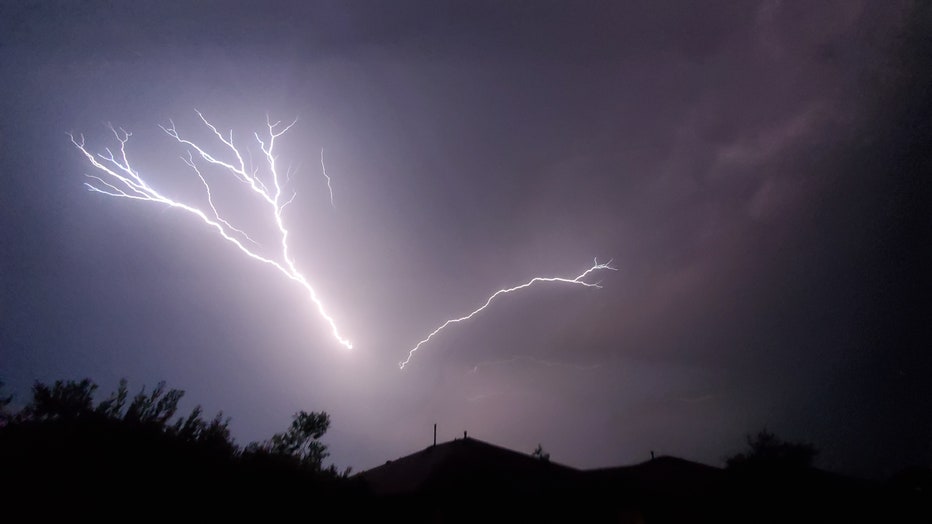 Lightning captured in Elgin, Texas on May 15, 2020. (Linda Prieto)
In Austin, Austin Energy says that there were a few large outages in the northeast part of town. At one point nearly 5,000 of its customers were without power.
You can report an outage to Austin Energy here.
The Austin Fire Department says that there were multiple reports of houses struck by lightning, mostly in South Austin. Crews responded to at least two of them, one in the 2400 block of Sweet Clover Drive and the other in the 600 block of Natali.
As of 9 a.m., there were about 50 low water crossings closed according to ATXfloods.
Austin-Travis County EMS also responded to a reported water rescue at Industrial Boulevard and Terry-O Lane. ATCEMS tweeted that the victim was assisted out of the location without injury or distress.