Mother claims daycare waxed daughter's unibrow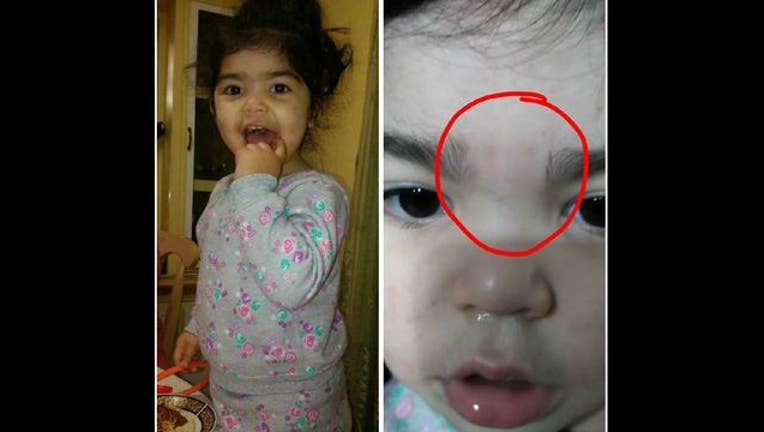 article
PASCO, WASH. (AP) - Officials are investigating a mother's complaint that her toddler's eyebrows were waxed without permission at a daycare facility in Washington state.
Alyssa Salgado said she dropped her 2-year-old daughter off Thursday at the site in Pasco that's run by the Boys & Girls Club of Benton and Franklin counties.
When she picked the child up later, a patch of skin between her eyebrows was red and it appeared eyebrow hairs were removed, the Tri-City Herald reported .
The 19-year-old mom posted before and after images to Facebook. Her outraged post about what happened was shared more than 20,000 times.
"I think it's a scratch but as soon as (I) get home I get a closer look these WOMEN decided to WAX MY DAUGHTERS uni brow," Salgado wrote. "I birthed my daughter and love every little thing about her and these so called women took it upon themselves to correct the way my daughter should look."
Officials with the Boys & Girls Club and the Washington Department of Early Learning confirmed they are investigating.
Frank Ordway, the department's assistant director, said he couldn't discuss the investigation. But he did say the complaint was unusual.
"The Boys and Girls Club takes these allegation seriously and will work to support the investigation process," the nonprofit said Monday.
Salgado attends an alternative high school and dropped her daughter off during classes.