Ohio zoo employee taken to hospital after bite from rattlesnake
CINCINNATI - A female employee of the Cincinnati Zoo was reportedly bitten by a venomous rattlesnake Thursday, officials said. 
The Cincinnati Fire Department said that law enforcement was called to the local zoo after a woman was reported being bitten by an eastern diamondback rattlesnake. 
The snake was being housed in its reptile area in the Otto M. Budig Manatee Springs building, according to the zoo's website. 
The woman was taken to the University of Cincinnati Hospital, where she is in stable condition, officials say. A lucky outcome considering the eastern diamondback is considered by experts to be America's most venomous snake. 
According to the Smithsonian's National Zoo and Conservation Biology Institute, eastern diamondback rattlesnakes are North America's longest, heaviest venomous snake, averaging 3 to 6 feet, with some adults growing up to 8 feet.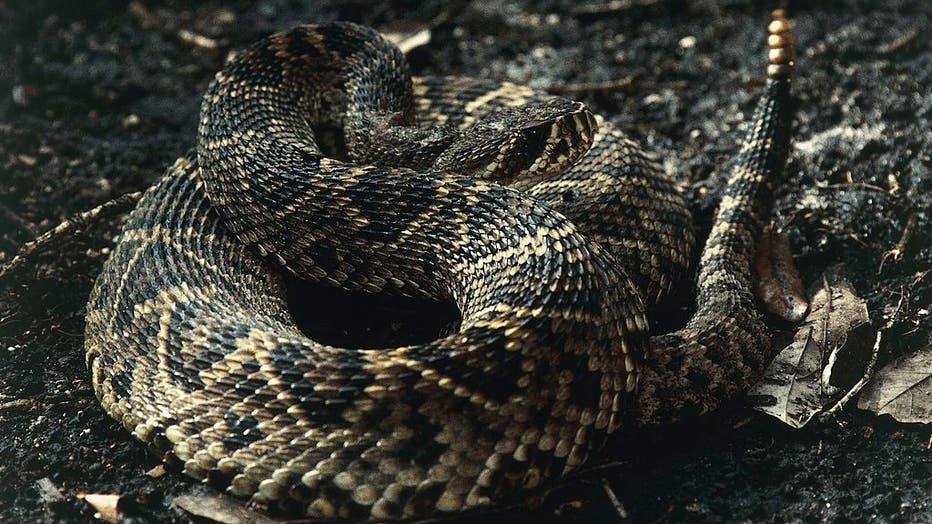 UNSPECIFIED - MAY 08: Close-up of an eastern diamondback rattlesnake (Crotalus adamanteus) (Photo by DEA / C.DANI / I.JESKE/De Agostini via Getty Images)
Smithsonian said that the snake is known for, "its iconic rattle and its venomous bite, which can be fatal to humans."
The Cincinnati Zoo & Botanical Garden did not immediately respond to Fox News Digital's request for comment.
Authorities did not confirm where the snake bit the employee or what would happen to the snake. 
In a statement, the zoo said the incident occurred in a "behind-the-scenes area," according to local reports. 
The zoo added that no guests were ever in any danger.
FOX NEWS CONTRIBUTED TO THIS STORY. IT WAS REPORTED FROM LOS ANGELES.