Organizers of Bandera Bacon Bash issued a warning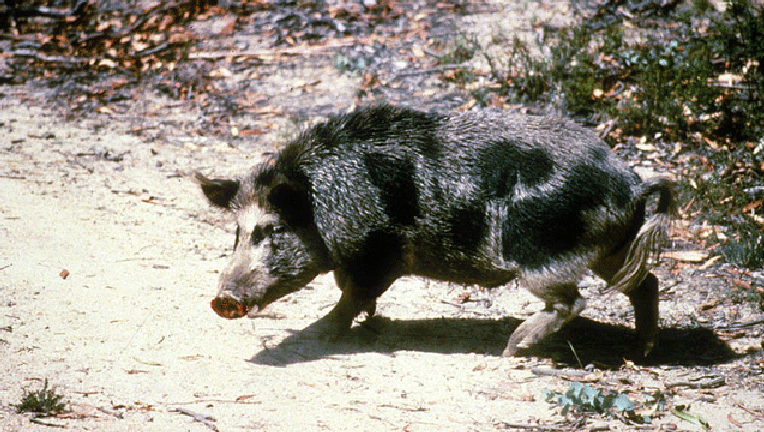 AUSTIN, Texas (FOX 7 Austin) - The Texas Animal Health Commission has issed a warning to the organizers of the Bandera Bacon Bash, otherwise known as the annual "wild hog catch." The event's organizers, Nick Barron and the Bandera Wranglers, were issued a warning for illegally keeping feral pigs without a permit, a violation that can carry criminal penalties.
The Bandera Bacon Bash recently came under fire after PETA released video footage showing people chasing terrified, crying pigs—who ran face-first into metal fences—and dragging them by their legs. PETA  also alerted the Texas Animal Health Commission that the event's organizers, Nick Barron and the Bandera Wranglers, likely violated state laws.
"State officials were right to warn these animal abusers that they've broken the law," says PETA Vice President of Evidence Analysis Daniel Paden. "PETA is urging Governor Greg Abbott to take decisive action and end this violent spectacle."
PETA has also shared the upsetting video footage with an adviser to Abbott and enlisted actor Woody Harrelson to send a letter urging the governor to shut down "wild hog catch" events.
Nearly 63,000 people have joined Harrelson in calling on the governor to take action.
---
RELATED
Woody Harrelson urges Gov. Abbott to shut down "wild hog catch" events