SF homeowner appeals ruling to build replica of 'historic' property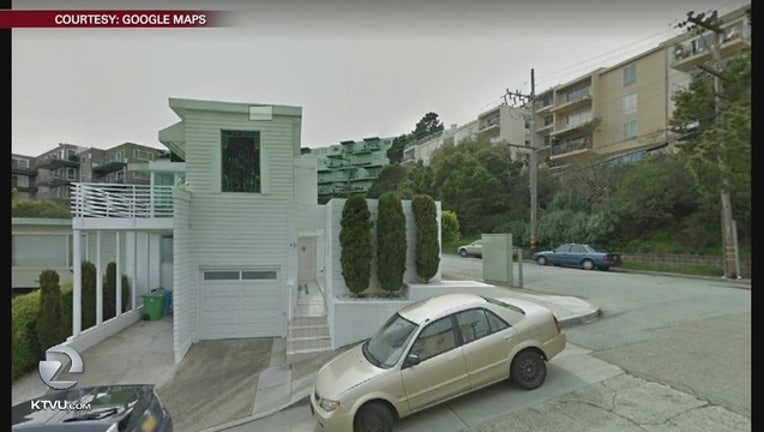 article
SAN FRANCISCO (KTVU) - Last month a San Francisco property owner was ordered to rebuild a home he purchased and eventually demolished, because it was deemed of historic value by the city.  
Now, attorneys for the owner of 49 Hopkins Avenue, are appealing the SF Planning Commission ruling on his behalf, saying that the 1935 home, "bore no resemblence" to the original design of influential architect Richard Neutra and was not historic. 
"The Planning Commission decision is invalid, bizarre, and illegal," said Andrew Zacks of the law firm representing the property owner's case. 
In 2017, Richard Johnston purchased the 900 square-foot, Twin Peaks-area home for $1.7 million. He planned to rennovate the home to more than 3,000 square feet.
Johnston had 30 days to appeal the planning commission's vote to have him rebuild an exact replica of the original design. That decision was applauded by preservationists who said the city was losing too many architecturally significant homes to real estate developers. 
"I purchased the 49 Hopkins as a family home that would enable my family of six to move back to San Francisco. I've been stuck in limbo for over a year as this has progressed," Johnston told KTVU in December when the orginal vote took place.  
The Law firm of Zacks, Freedman, & Patterson, PC argue the Commission's decision is not based on law, further stating that in 2014, the SF Planning Department and an architectural historian determined the home's original integrity had been lost due to many "city-approved rennovations to the property" over the past several decades. 
The appeal argues that as recently as 2015, the SF Planning Department had approved plans to convert the existing, one-bedroom "bachelor pad" and indoor pool, into a 3-story, 4-bedroom family home. 
The firm also notes a 1969 fire at the home compromised the building's structural integrity. They claim the historic preservation controversy was manufactured for politcal purposes.