Texas deputies rescue man on fire from crash, put him in nearby puddle to extinguish flames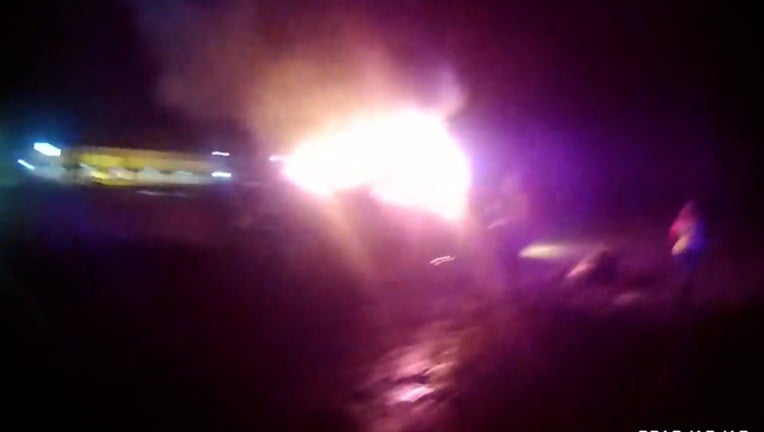 article
WINNIE, Texas (FOX NEWS) - Two deputies in Texas are being praised for their heroic actions after pulling a man from a burning car and then laying him in a nearby puddle to extinguish the flames.
The Chambers County Sheriff's Office said the incident happened Dec. 13 near Winnie, located about 60 miles east of Houston. Deputies Braedon Boznango and Carlton Carrington arrived to reports of a major vehicle crash to find one of the vehicles fully engulfed in flames with an unconscious man in the front seat.
"My first thought was, 'we can't let this guy burn to death right in front of us,'" Carrington told ABC13. '"I just remember watching the flames run up the man's face. There was, I guess, a draft."
In bodycam footage released by the department, the man can be seen in the front seat with his legs and abdomen on fire. The officers were able to drag the man from the burning car by pulling him through the door window and then placing him in a nearby puddle.
Read more on FOX NEWS.