Wild turkey flies into windshield of Florida driver, lives to gobble another day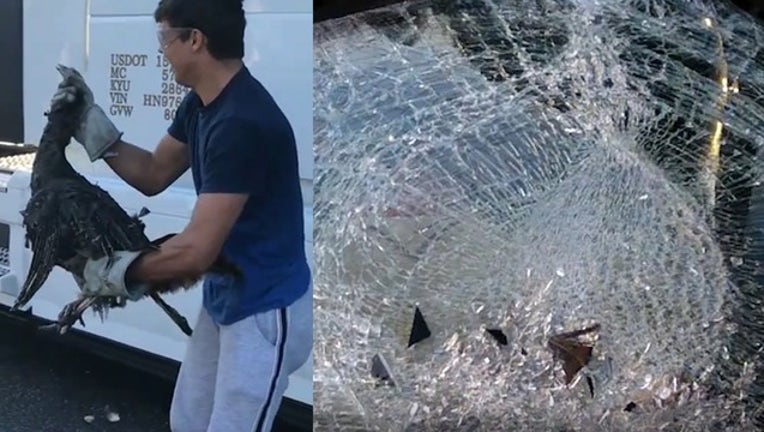 article
SARASOTA, Fla. (FOX 35 ORLANDO) - A wild turkey is lucky to still be gobbling after flying into the windshield of a truck driver in Sarasota, Florida!
The crazy moment was caught on the dashcam video of the truck from D-Trans LLC. 
The driver, Nick Gerken, was driving down I-75 on Wednesday morning when all of a sudden, the turkey flew from the side of the road and into the passenger-side windshield.  
The turkey took quite a hit and landed inside the truck, leaving feathers behind in the glass. 
Surprisingly, the turkey was still alive!
Video shows the crew carefully picking the bird up out of the truck and putting it down on the ground outside.
"It was a little confused at first, but then ran off into the woods," said D-Trans in the Facebook post.