World Series: Major League Baseball announces big names to throw out first pitch for Games 1 and 2
ARLINGTON, Texas - A Texas Rangers legend and a former president will throw out the ceremonial first pitches of the first two games of the World Series in Arlington.
Game One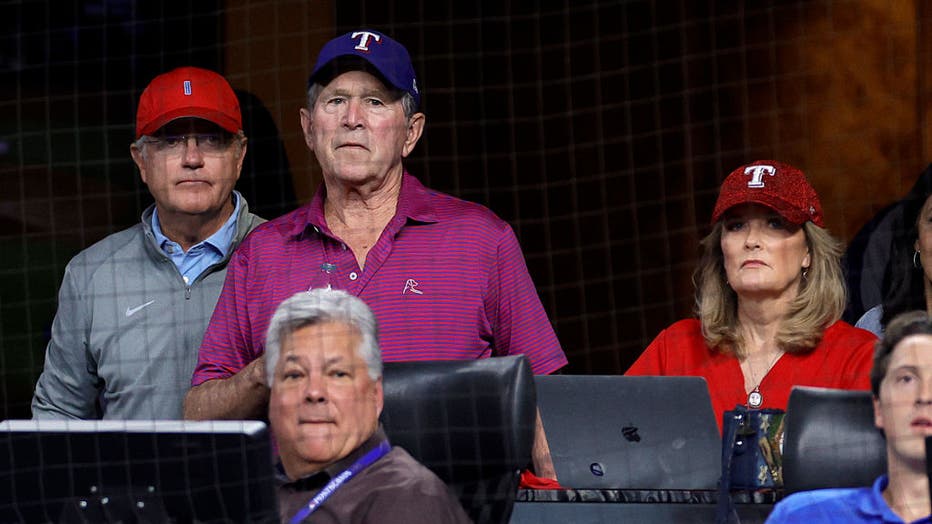 ARLINGTON, TEXAS - OCTOBER 20: Former U.S. President George W. Bush watches Game Five of the American League Championship Series between the Texas Rangers and the Houston Astros at Globe Life Field on October 20, 2023 in Arlington, Texas. (Photo by C
Former president and Texas Rangers owner George W. Bush will take the mound for the ceremonial pitch in Game One on Friday night.
It is Bush's fourth ceremonial first pitch during a World Series.
His previous Fall Classic first pitches include the Arizona Diamondbacks and New York Yankees series in 2001, the Rangers showdown against the San Francisco Giants in 2010, the 2011 Rangers-Cardinals series and the Los Angeles Dodgers and Houston Astros World Series in 2017.
The Rangers are 1-1 in World Series games in which the former president has thrown out the first pitch.
Bush was in attendance for the Rangers home games during the ALCS.
Rangers Hall of Famer Iván "Pudge" Rodríguez will catch the pitch.
The start of this game was pushed back two minutes because the ceremonial first pitch will be broadcast on television.
Game Two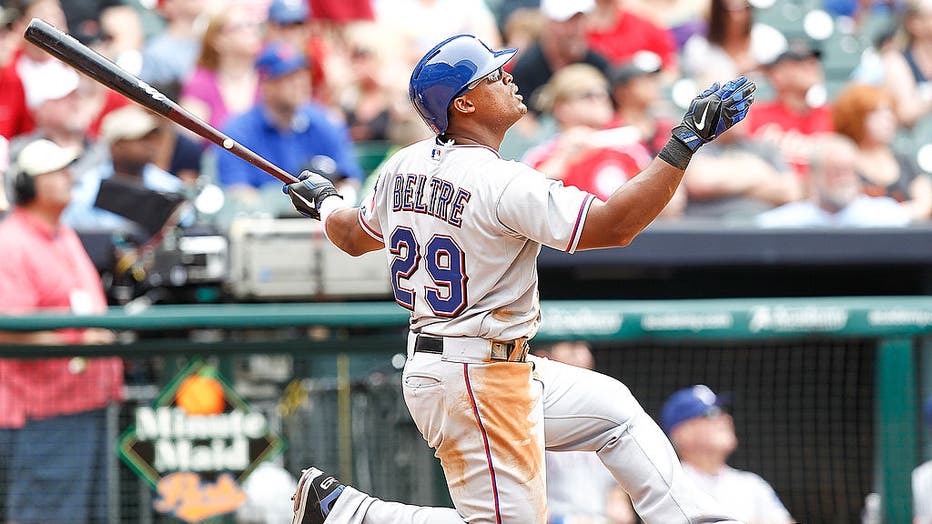 HOUSTON - MAY 12: Adrian Beltre #29 of the Texas Rangers watches as he hits a three run home run that was initially called a double at Minute Maid Park on May 12, 2013 in Houston, Texas. After review, umpires ruled a home run. (Photo by Bob Levey/Get
Texas Rangers Hall of Famer Adrian Beltre will throw out the first pitch in Game Two on Saturday.
Beltre played in the 2011 World Series for the Rangers. 
Baseball Hall of Famer Fergie Jenkins will catch the first pitch.