Flat October inflation leaves consumer prices unchanged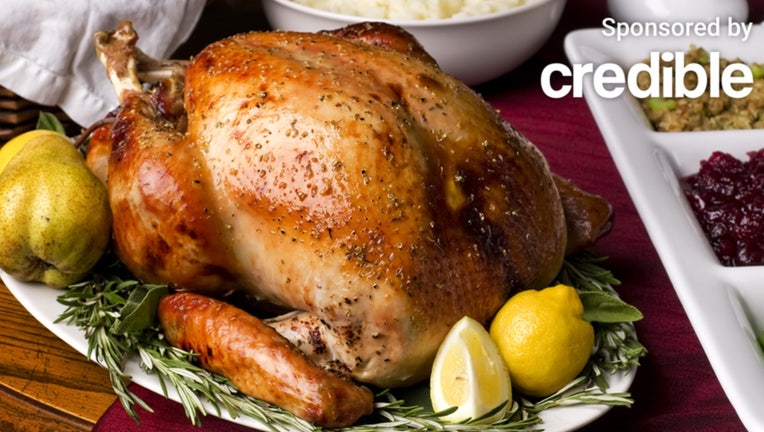 article
Consumer prices held steady in October as lower gas prices helped offset the increases in other areas of the economy, according to the Consumer Price Index (CPI) released by the Bureau of Labor Statistics (BLS). 
Month-to-month, prices remained the same as September. On an annual basis, prices rose 3.2% in October, down from 3.7% growth last month. Economists had expected prices to increase 0.1% month-over-month and 3.3% year-over-year, according to data from Bloomberg.  
Core inflation, which excludes more volatile food and energy prices, rose by 0.2% on a monthly basis and 4% on an annual basis. Both data points came in just under year-over-year expectations, which were 3.3% for headline inflation and 4.1% for core CPI.
Shelter costs, which have been a significant contributor to the overall price increases in the economy, continued its slow deceleration in October, rising 0.3% month over month and 6.7% year over year.
"As we head into 2024, rent and house price declines from the past year will increasingly drag down overall inflation," First American Economist Ksenia Potapov said in a statement. "At this point, the Federal Reserve's greatest inflation-fighting virtue will be patience."
October's CPI data reinforces that disinflation is underway, according to Jim Baird, Plante Moran Financial Advisors' chief investment officer.
"The fact that the actual result from the month was only 0.1% below expectations isn't terribly meaningful in and of itself," Baird said in a statement. "However, the fact that prices were – in aggregate – unchanged for the first time in 15 months reinforces the persistence of disinflationary forces in the economy and acts as a symbolic milestone between the challenging inflation environment of the last few years and an expected reversion to a more stable price regime."
If you are struggling with high inflation, you could consider taking out a personal loan to pay down debt at a lower interest rate, reducing your monthly payments. You can visit Credible to find your personalized interest rate without affecting your credit score.
MANY AMERICANS PREPARING FOR A RECESSION DESPITE SIGNS THAT SAY OTHERWISE: SURVEY
Fed chair leaves rate hike on the table
Federal Reserve Chairman Jerome Powell said at a recent International Monetary Fund (IMF) panel that the progress made on moderating inflation has been gratifying but that there was still a long way to go to achieve its 2% target rate. At its November meeting, the Fed maintained the short-term policy rate within a range of 5.25% to 5.5%. 
However, Powell reiterated the central bank's commitment to return inflation to 2% and said that if appropriate, they would not hesitate to tighten policy further but said that the Fed would proceed carefully, evaluating economic data meeting by meeting. 
Today's CPI data isn't likely to move the needle towards possible interest rate decreases, according to Charles Williams, the CEO of Percy, a real estate data analytics firm.
"Things are going to stay pricey," Williams said. "Home affordability will continue to run high for the near term and the cost of credit will see elevated APRs for consumers."
If you're looking to become a homeowner, you could still find the best mortgage rates by shopping around. Visit Credible to compare your options without affecting your credit score.
COLLEGE TUITION PAYMENT PLANS MAY PUT STUDENT AT RISK: CFPB
Turkeys are cheaper this Thanksgiving
In October, there was a 3.3% increase in the food index compared to the previous year. The prices of food also went up by 0.3% from September to October. The index for food purchased at home experienced a 0.3% increase during the month, which is slightly higher than the 0.1% increase in September. 
On the other hand, the prices of eggs only rose by 0.1% compared to the previous month, despite a 0.9% increase in September. In August and July, prices had decreased by 2.5% and 2.2% respectively.
Some good news for Americans preparing to cook a Thanksgiving feast next week – turkey prices are expected to be lower this year, according to data provided by Urner Barry. The average price for an 8-to-16-pound Thanksgiving turkey is now $1.27 per pound, marking a 22% decrease from last year, the data provider said in a statement. However, the costs of side dishes like potatoes, carrots, and corn are expected to rise.  
If you're dealing with high-interest debt, it could benefit you to pay it down with a personal loan at a lower interest rate. Visit Credible to get your personalized rate in minutes.
BUY A HOME IN THESE STATES TO GET STUDENT LOAN DEBT RELIEF
Have a finance-related question, but don't know who to ask? Email The Credible Money Expert at moneyexpert@credible.com and your question might be answered by Credible in our Money Expert column.