19-year-old arrested for brandishing gun at party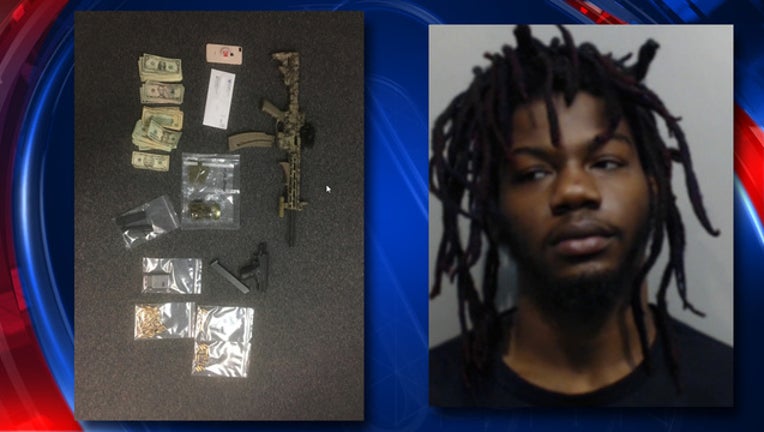 SAN MARCOS, Texas (FOX 7 Austin) - A 19-year-old was arrested and charged with aggravated assault with a deadly weapon after he pointed a gun at another person during a party in San Marcos on Saturday. 
The victim reported that 19-year-old Keyshaun Maurice Brown punched him, and then pointed a handgun at him. The victim also reported that Brown tried to fire the handgun, but it appeared the gun malfunctioned. 
According to the San Marcos Police Department, police officers were dispatched to the Uptown Square Apartment Complex on Thorpe Lane on Saturday, March 30 in regards to a male subject who was displaying a gun. Upon arrival, officers witnessed people fleeing from the apartment, but did not locate the suspect. 
During the course of their investigation, the suspect was identified as Keyshaun Maurice Brown. 
An arrest warrant was issued for Brown on Wednesday, April 3. 
Later that day, a search warrant was obtained for Brown's apartment in San Marcos where he was arrested by members of SMPD and the Hays County Narcotics Task Force (HCNTF). The handgun used in the offense was found in Brown's apartment, along with other items of evidence. 
Brown was booked into the Hays County Law Enforcement Center. 
He remains there with a bond set at $100,000. 
---
RELATED
San Marcos police searching for suspect in hit-and-run
2 dead from apparent murder-suicide say San Marcos Police
Police investigate death in Hills of Hays neighborhood
Two arrested for murder of Texas State freshman