$225 million soccer stadium to be privately funded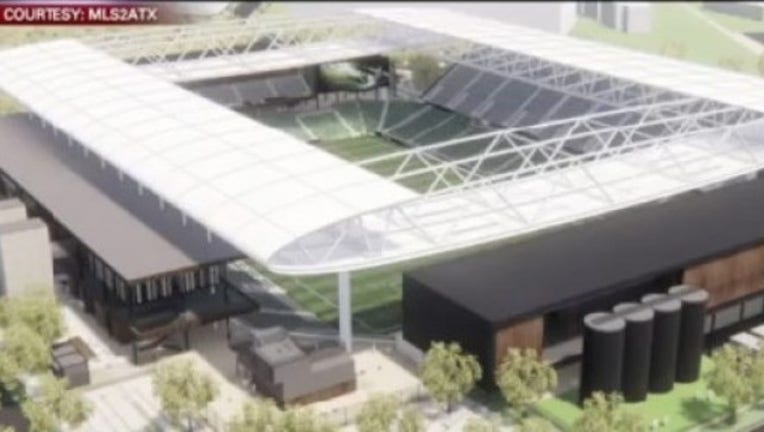 AUSTIN, Texas (FOX 7 Austin) - Precourt Sports Ventures, along with the City of Austin announced they have finalized their agreement to build a soccer stadium that will be home to a new Major League Soccer club, Austin FC. 
The stadium will be able to seat over 20,000 people with plans to open in 2021. It will be built at McKalla Place and is expected to cost $225 million, which will be privately funded by PSV.   
"We are thrilled to have taken this significant step toward bringing Major League Soccer to Austin and building a world-class soccer park," said Anthony Precourt, chairman of Precourt Sports Ventures, in a released statement. "We are extremely grateful to the City of Austin for allowing us to become a part of this wonderful community, and we are honored that through building this stadium we will be able to create jobs, provide a first-rate soccer and entertainment complex and bring a unifying platform for all of Austin to rally behind – all at no cost to the tax payer."