3 charged with helping South Carolina inmate escape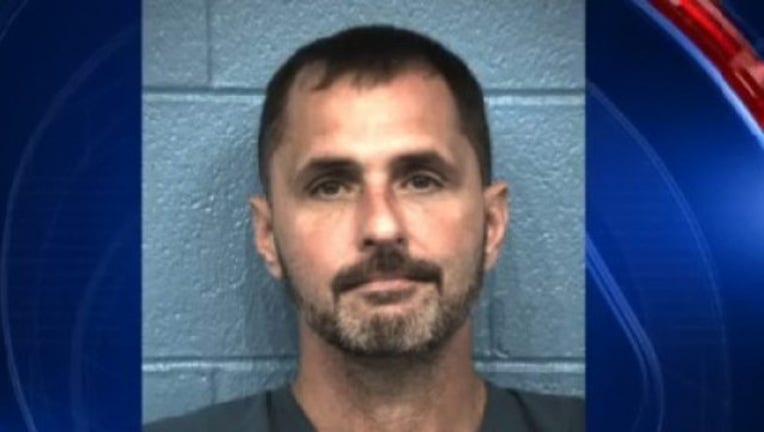 article
COLUMBIA, S.C. (AP) - Three people have been arrested for helping an inmate escape from a maximum-security prison in South Carolina, officials said Thursday.
Jimmy Causey got more help after cutting his way through the fences using tools delivered to him by a drone at Lieber Correctional Institution, according to information released by the state Department of Corrections.
Robert Williams picked up the convicted kidnapper on July 4 outside the prison in Ridgeville and drove him for more than an hour to a motel in Cayce, according to warrants. Another man, Benjamin Bevier, is accused giving Williams his truck, knowing it would be used in an escape. A third person, Lareece Rosier, sent money to Causey several times, knowing that he would use it to remain a fugitive, authorities said.
READ: South Carolina fugitive caught in Texas motel with guns and cash
Rosier and Williams are both charged with aiding in an escape. Bevier is charged with obstructing justice and accessory to a felony after the fact. It wasn't immediately known if the defendants had attorneys, and Corrections spokeswoman Sommer Sharpe said authorities were still investigating the three people's ties to Causey.
Authorities have said Causey tricked correctional officers by placing a homemade dummy in his bunk, a tactic that allowed him an 18-hour head start before anyone knew he was gone. Officials are still investigating his escape, and Corrections Director Bryan Stirling has said one prison employee has been fired in connection to the case.
READ: Escaped inmate may have used wire cutters delivered by drone
After three days on the run, Causey was recaptured near Austin, Texas, where authorities found him in a hotel room with two guns and $47,000 in cash. He is being held in the prison system's most secure facility, a lockdown unit at a prison in Columbia.
July's escape was Causey's second from a maximum-security prison in South Carolina. In 2005, he and another inmate were on the run for several days after escaping from Broad River Correctional Institution by hiding in a trash truck.
___
Kinnard can be reached at http://twitter.com/MegKinnardAP. Read more of her work at https://apnews.com/search/meg%20kinnard.